Namak pare recipe (Nimki recipe)
Nimki recipe | Namak pare recipe | Namak para recipe. Namak para recipe is a spicy salty snack. This crisp snack is prepared by adding oregano with all-purpose flour. It is specially prepared for Diwali, Holi, or other festivals. namak pare (Nimki) is tea time snacks of strip size which people like to eat along with tea.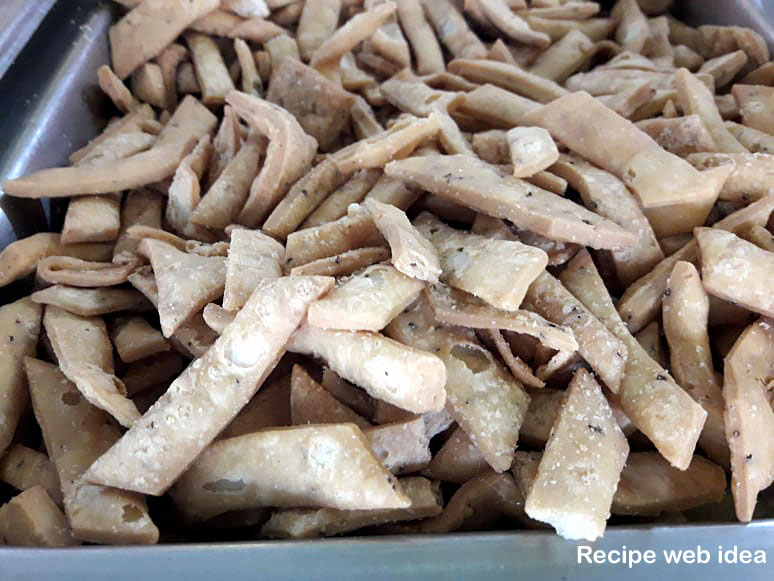 Namakpara is made in almost every part of India, although it is known by many other names. In many regions, it is known by the names Nimki, Saloni, Namkeen Para, salty snacks, etc.
Nimki is a traditional snack.  It is an easy and quick recipe and is prepared with very few ingredients. You can make and store this salty snack recipe, it does not go bad for about a month. Serve it with tea on special occasions or when guests arrive.
To enjoy our other recipe snacks, check out our following post.  Masala Kaju namak para, Mathri Recipe (Salted Crackers), suji snacks recipe (suji ke twister), Chakli recipe (Gujrati snacks), French Fries (Finger Chips) recipe.
Preparation time              15minutes
Cooking time                     20 minutes
Total time                            45 minutes
Serve                                    02 big bowl
Difficulty level                   Easy
Course                                tea time snacks
Cuisine                                 Indian
Ingredients for namak para recipe
Maida (refined flour)     250 gms
Oil                                           04 teaspoon (to add in flour)
Ajwain                                  01 teaspoon
Black Pepper Powder     1/2 Spoon
Salt                                         to taste
Oil                                           to fry
Water                                   to make the dough
How to make namak pare recipe
First, take 250 grams maida (refined flour) in a large bowl.
Add 1 tsp Ajwain, 1/2 tsp black pepper, and salt as per taste and mix well.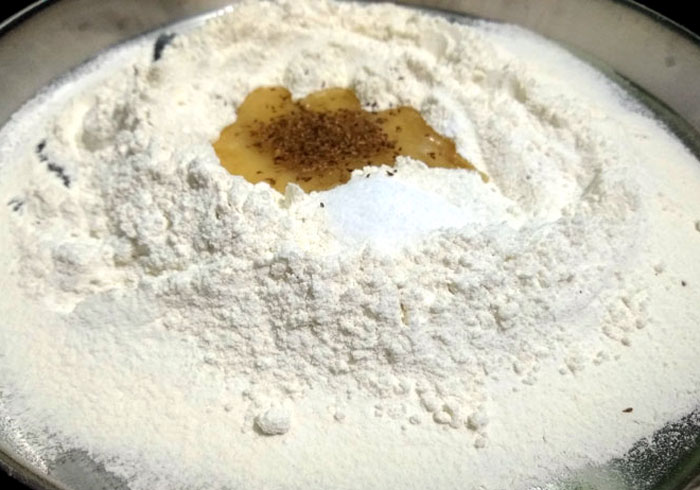 Add 4 teaspoons of light hot oil to this mixture. Adding oil will make your namak pare crunchy and delicious.
Rub the oil and flour with your hands and mix well.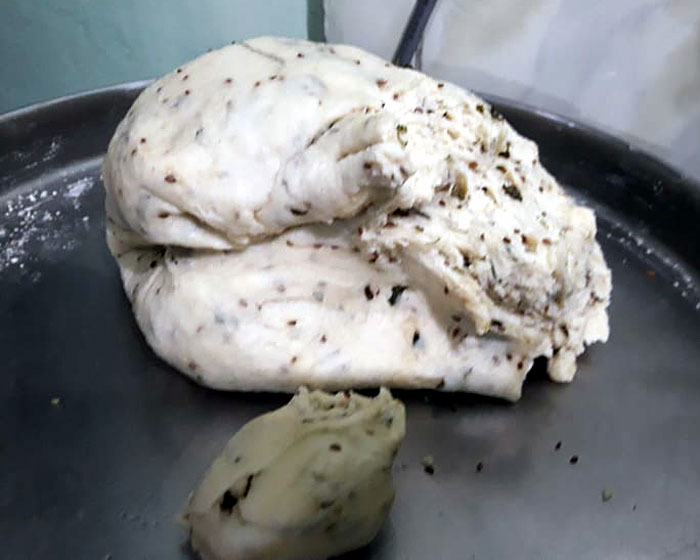 Slowly add water to this mixture and make a dough. Keep in mind that you have to knead the stiff dough (like puri).
Divide the dough into 4-5 equal portions. Take a portion and make a round ball and make it flat.
Spread it with a rolling pin by placing it on a flat surface, and make it round like a chapatti.
Use fine flour to spread the bread.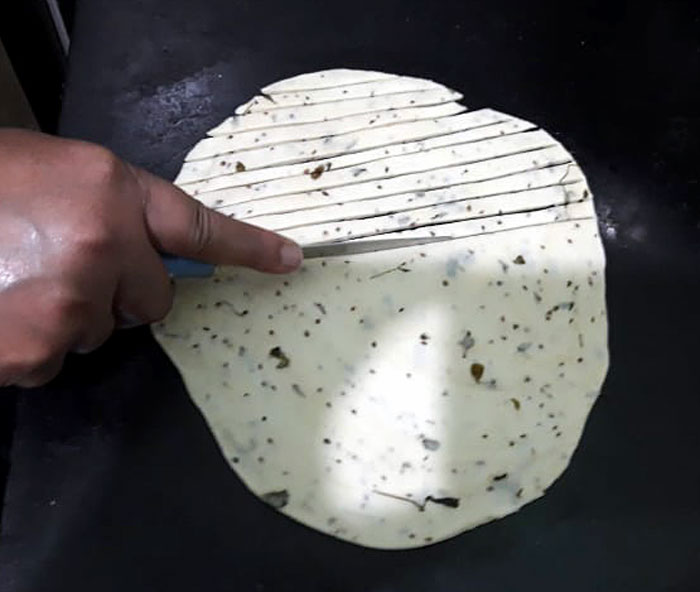 Cut the chapatti into long strips lengthwise and wide with a knife/pizza cutter.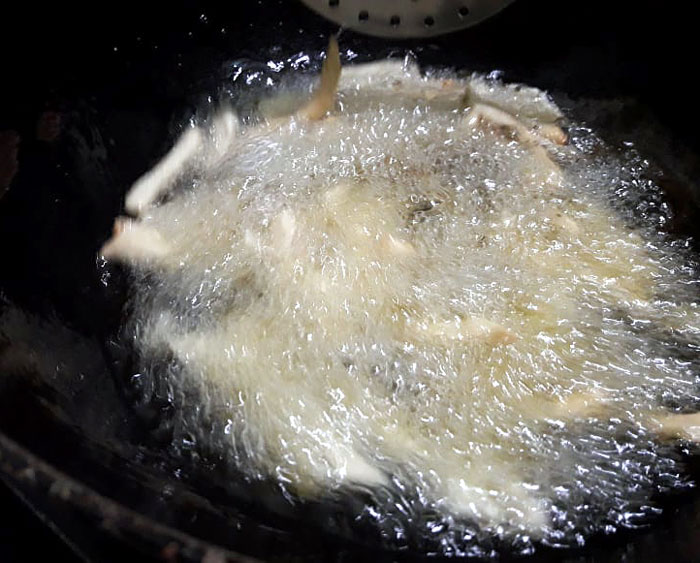 Heat the hot oil in a pan, turn the heat to medium when the oil is well heated. Add a small amount of chopped namak pare and fry in it.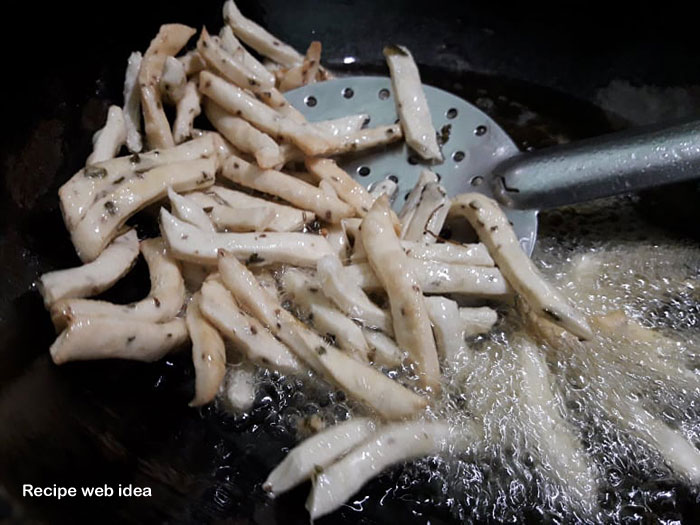 After turning light brown on one side, flip it over and fry it till it becomes golden brown on the other side.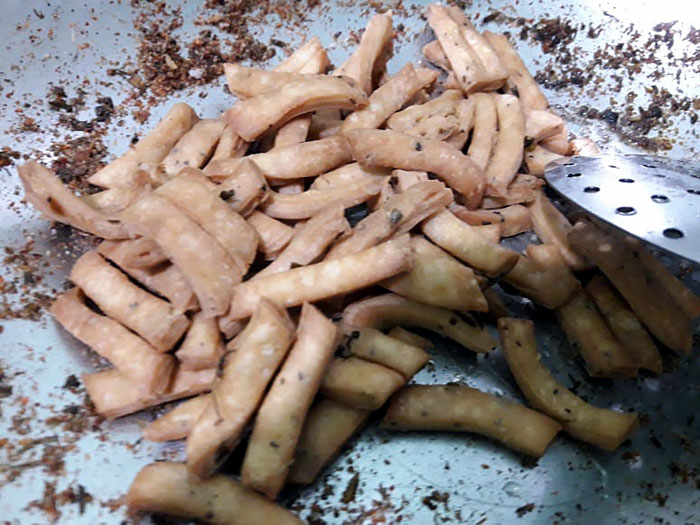 Remove it with the help of a spatula and flip it over the paper napkin to remove excess oil.
Now your namak pare is ready, let it cool to room temperature.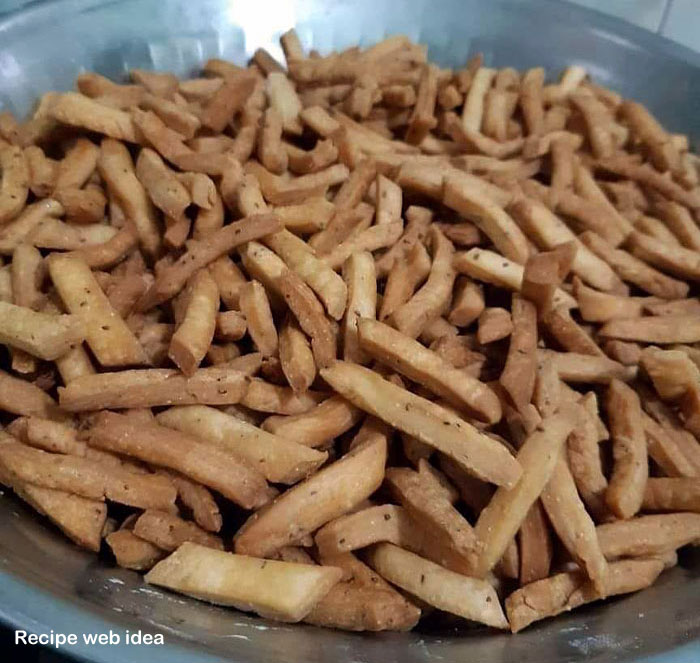 Store it in an airtight container. Remove immediately if needed and serve with tea.
Main Ingredients
Maida (refined flour),   Oil, Ajwain,  Black Pepper, Salt.
Keywords
namak pare, namak para, Nimki, Saloni, Salty snacks, tea-time snacks.
Read also:
How to make Tehri. How to make cheese balls.  Veg Manchurian recipe step by step. Healthy laddoo recipe for your family. Dry fruit stuffed peanut rolls. Punjabi chana chole recipe step by step. Rava besan laddoo recipe: Diwali recipe. Instant kesar peda recipe. Double layer coconut barfi. Mutton korma recipe Dhaba style.
For pin