Potato cheese balls recipe
how to make cheese balls | Potato cheese balls recipe. The outer shell of balls is crunchy and the spice inside is pulpy and tasty. It is easy to make and a good alternative to morning starter recipe breakfast. You can present Potato cheese balls as a starter when a special party, birthday party, or guests arrive. It is so amazing to see that you are naturally mouth-watering. You can enjoy it with tea during the monsoon. I often sit in my balcony during the rainy season and enjoy its flavors.
This delicious Indo fusion dish has made its place in Indian parties these days. Potato cheese balls are not only delicious but also a good healthy option after baked.
Preparation time                      10 minutes
Cooking time                             20 minutes
Total time                                 30 minutes
Serve for                                   03
Difficulty level                          Easy
Course                                      starter recipe
Cuisine                                      international
Ingredients for Potato cheese balls
Potatoes                                  04 (boiled)
Cheddar Cheese                  1 cup (Grated)
Mozzarella Cheese              60 grams (cut into small pieces)
Green chili                             2-3 (Finely chopped)
Ginger                                      01 inch (chopped)
Garlic                                         4-5 clove (chopped)
Black Pepper                          1/2tsp (crushed)
Red chili powder                  1/2 teaspoon
Coriander leaves                  02tbsp(Chopped)
Italian herbs                           01tbsp
Garam masala                       1/4tsp
Corn flour                                03tbsp
All-purpose flour                  03tbsp
Salt                                            As required
Oil                                              for frying
How to make Bread cheese balls
Preparation for balls
Make ginger garlic paste and keep aside.
Grate the Cheddar Cheese and small pieces of Mozzarella Cheese and keep aside.
To make Potato cheese balls, first, wash and boil the potatoes. Now peel it off and mash it in a bowl, there should be no lumps in it.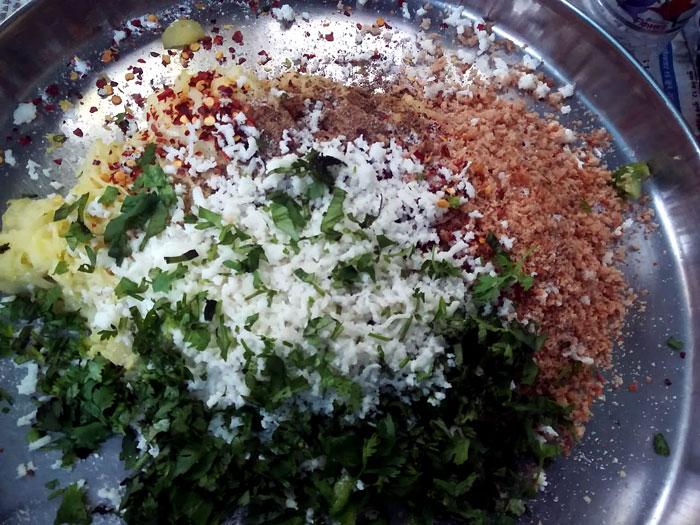 In this bowl add 1-2 green chilies, ginger garlic paste, cheese (grated), Coriander leaves 2tbsp (Chopped), black pepper powder, red chili powder, Italian herbs 1tbsp, garam masala, salt, and mix.
Mix all the ingredients well and try to make a round ball with a little oil in your palm.
The mixture should not be too soft and sticky.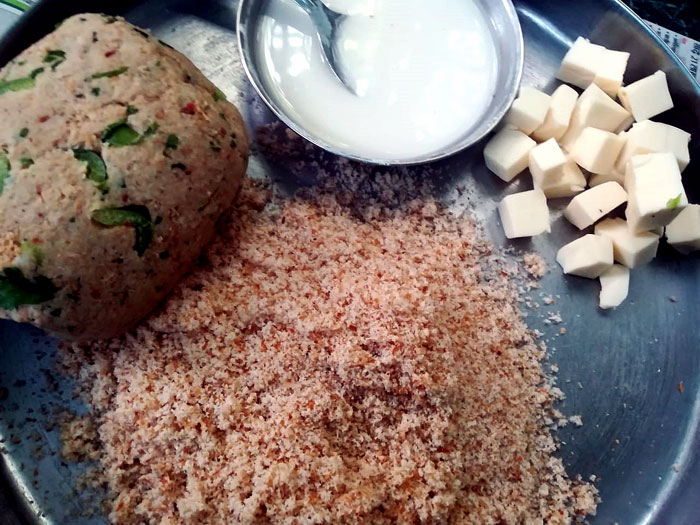 Divide the mixture into 8-10 equal portions and make balls.
Now apply oil in the palm and flatten the potato ball slightly.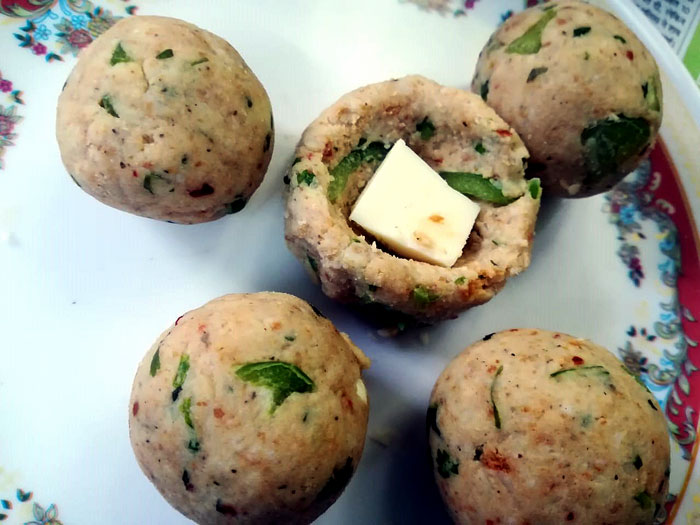 Make a hole in the center of the ball and place a piece of cheese in it.
Mix all the edges together and make sure the balls are well sealed on all sides.
Make a smooth ball with no cracks.

After all the balls are made, take all-purpose flour in another bowl and make a thin batter with water.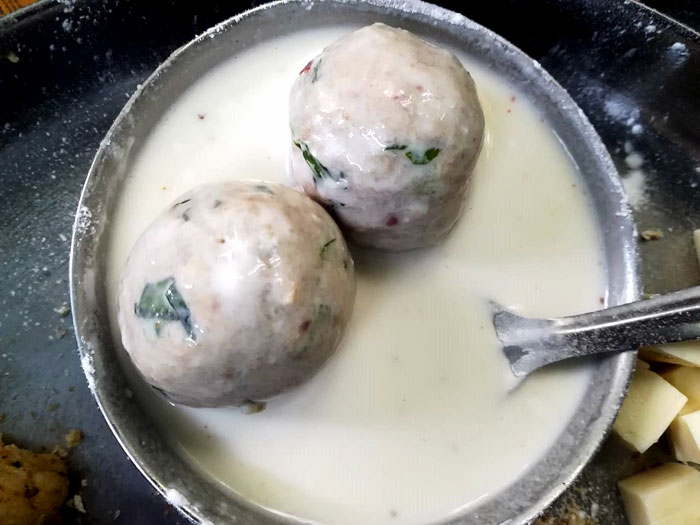 Dip all these balls in the solution and leave them for 10 minutes.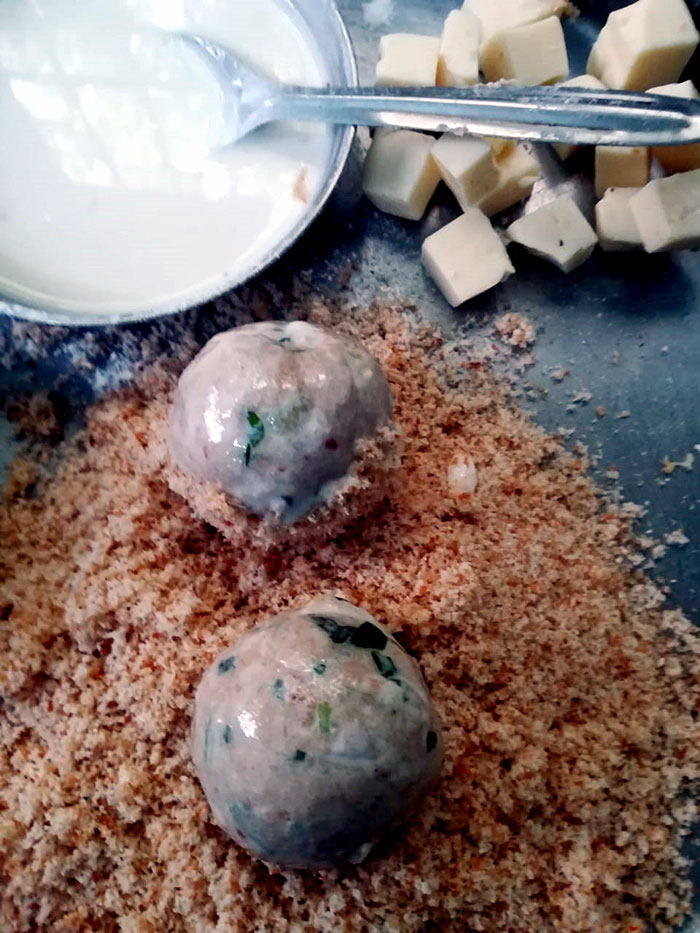 Take out the bread crumbs in a plate and roll all the balls in it and keep aside.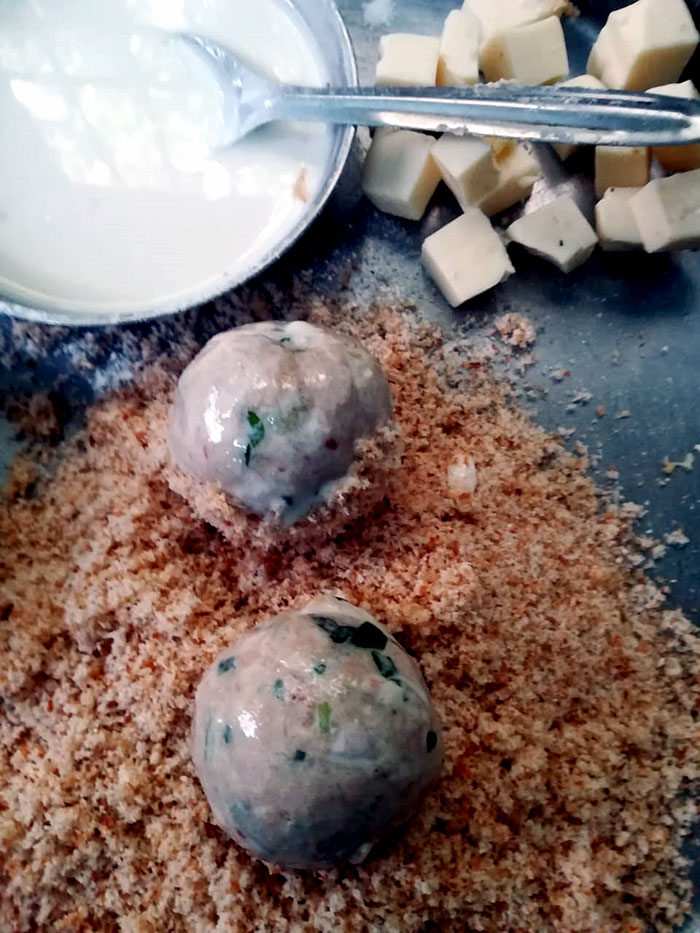 Frying Potato cheese balls
Heat the oil in the deep bottom pan. After the oil is hot, reduce the heat to medium.
Put a small ball in the oil to see if the oil is well heated. If the ball comes up immediately then your oil is hot enough.
Now slowly pour one by one ball in the oil, about 4-5 balls can be fried together, depend on the size of the pan.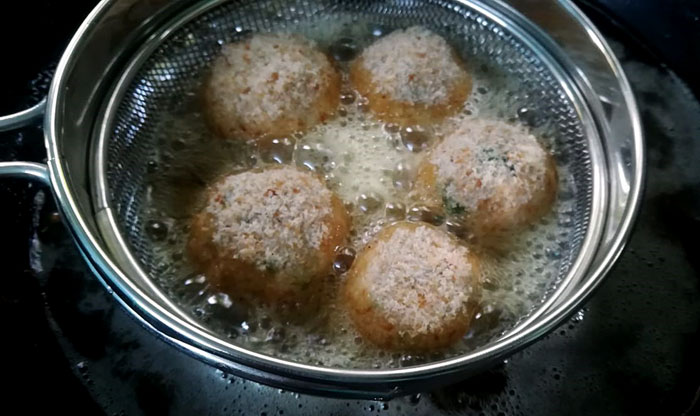 Fry the balls until it turns golden brown, then flip it free until it turns brown. Keep the flame medium during this.
Likewise, fry the whole balls.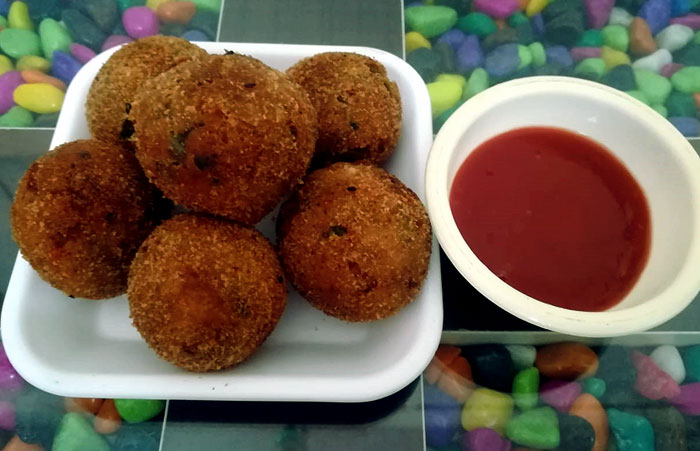 Your cheese balls are ready, you can serve it with green chutney, tomato sauce or any other dip.
Baking Method cheese balls recipe
From the health point of view, you can prepare cheese balls with the baking method.
For the baking method, heat your oven to 180-200 degrees.
Grease the wired rack with oil and keep all the cheese balls on it and bake for about 15 minutes.
You can fry it in a pan with some oil, it may come out some bread crumbs in it.
Suggestions
Keep in mind when making cheese balls, there are no cracks in it, otherwise, the material will scatter in the oil while frying.  
Main ingredients
Potato cheese balls, Mozzarella Cheese, Cornflour, all-purpose flour, salt, and oil.
keywords
Cheese balls, Potato cheese balls, breakfast, starter recipe, snacks, cheese balls recipe.
Read also:
How to make chicken biryani recipe.  Chur chur naan recipe at home.  How to make palak chicken curry recipe.  Cucumber raita recipe step by step.  aloo Tikki chaat recipe at home.  Moong dal mangode recipe step by step. Rava appe (Paniyaram recipe) recipe easy steps.  Pad thai noodles recipe.  Coconut barfi recipe step by step.  Mango barfi recipe.
For pin