Coconut barfi recipe (Nariyal barfi)
How to make Coconut barfi | Coconut barfi recipe | Nariyal barfi. Earlier, we told you how to make ladoos from coconut, today we are telling you about the Coconut Barfi recipe. Nariyal Barfi is very tasty and nutritious, it can be your special sweet dish in any special festival (Diwali or Holi). However, people make it in many ways. If you keep it in the refrigerator, Nariyal barfi does not spoil for several days.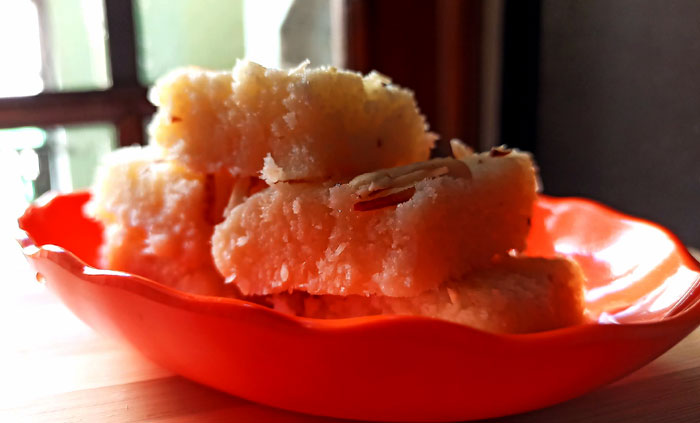 How to make Coconut barfi | Nariyal barfi. Nariyal barfi recipe is a very easy recipe with step by step photo. Apart from this, many Indian dishes and traditional sweets are mentioned in our article, which you can make during festivals and celebrations. By making this, you can enjoy delicious and pure dishes at home.
Preparation time                                              10minutes
Cooking time                                                     30 minutes
Total time                                                            40 minutes
Serve for                                                             21 pieces
Difficulty level                                                  Easy
Course                                                                  Sweet dish
Cuisine                                                                                 Indian desert
Ingredients for Nariyal Barfi
Coconut powder                                             200 grams
Mawa or dried milk powder                        200 grams (1 cup)
Sugar                                                      200 grams
Cardamom                                                          6-7 (grind)
Pistachio                                                              10-12 (finely chopped) (Optional)
Preparation for Coconut Barfi (Preparation Nariyal barfi recipe)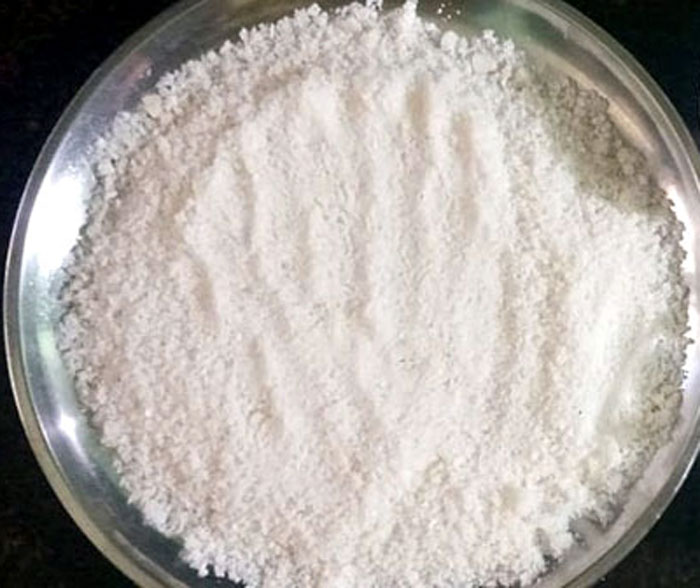 You can use dry or wet coconut for coconut barfi. Make a fine powder by grating the coconut.
If time is working then you will get ready coconut sawdust market in the market.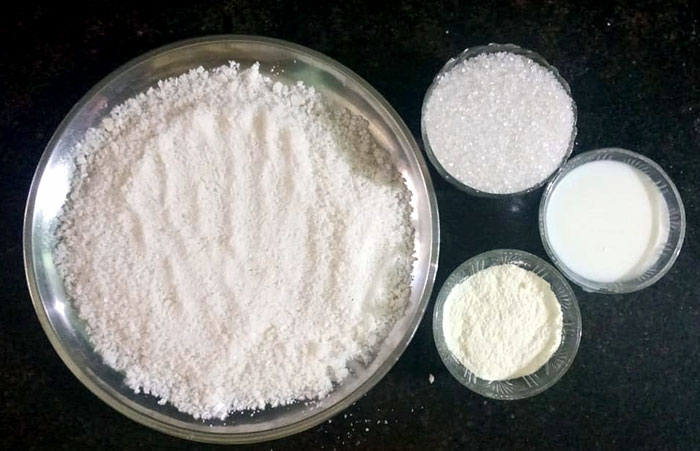 Crumble the mawa. You can also use milk powder.
Roast the crumbled mawa well. Fry the mawa until it turns a light brown color, barfi will last for more days.
*We have used milk powder in our coconut barfi recipe.
How to make Coconut Barfi (Nariyal barfi recipe)

 
First of all, take Coconut powder (Narialal burada) in a pan and add sugar and 1/2 cup milk as per the above-mentioned quantity.
Turn the on the gas. Keep stirring it until the sugar dissolves completely. When the mixture gets thick, add 1 cup milk powder and stir continuously.
Keep the flame on medium at this time.
Sugar mixture thickens in about 10 to 12 minutes.
After about 10-12 minutes, the mixture will separate from the pan. At this time the mixture will begin to take shape due to thickening.
Add cardamom powder to it and keep stirring.
Now your barfi mixture is ready, grease the surface of a plate and transfer the mixture.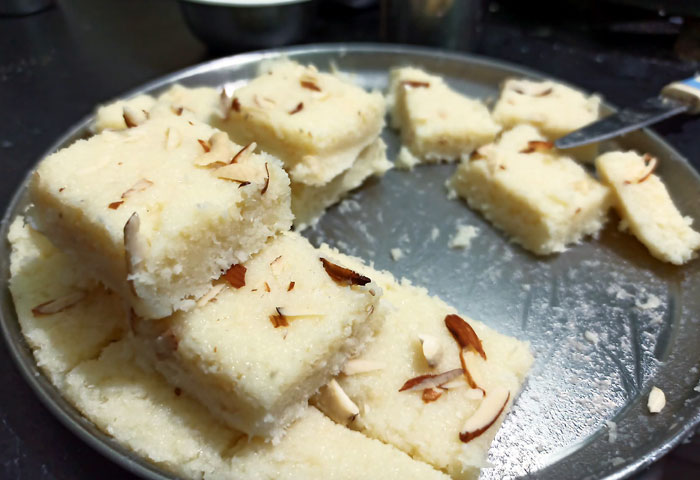 Your delicious Nariyal ki barfi is ready, cut it into the desired shape with the help of a knife.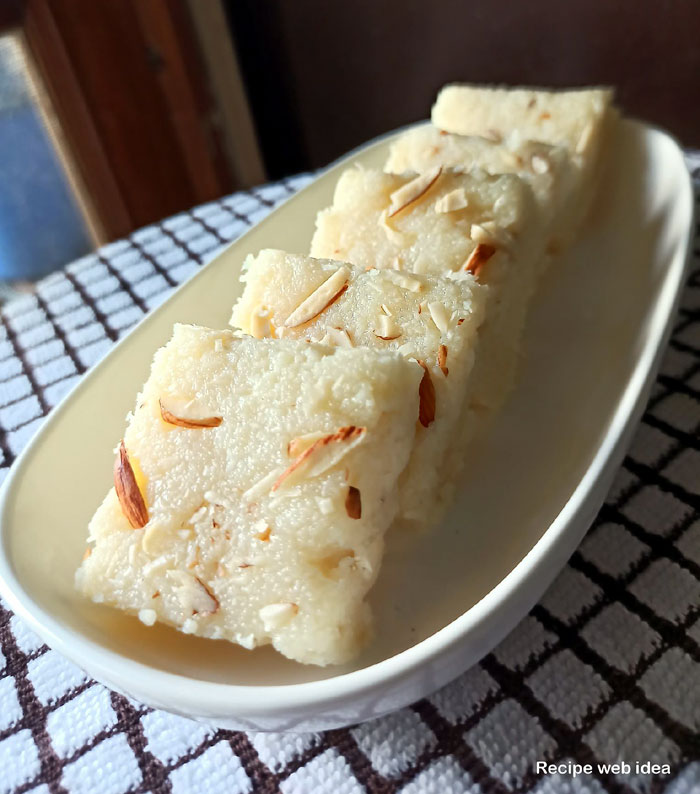 Store the coconut barfi in an airtight container and keep it in the refrigerator, you can use it for 7-10 days.
*You can garnish your coconut barfi with pistachios or other nuts.
Main ingredients
Coconut powder, Mawa or dried milk powder, Sugar
Keywords
Diwali, Indian dessert, Narial Barfi, Sweet dish, Coconut barfi, Veg recipe,
Read also:
How to make Mawa gujia. How to ake Fara traditional recipe. Lauki Barfi recipe step by step. Moong dal Mangode recipe.  Suji Upma recipe. Anarsa recipe step by step. Cabbage kofta curry recipe.
For pin: