Cabbage kofta curry recipe
Whenever it comes to eating delicious at lunch or dinner, Kofta is definitely remembered. Whether it is a wedding ceremony or a gathering of guests, there is no better vegetable than Kofta. That is why today we are going to tell you the Cabbage kofta curry recipe. This is an easy recipe and all the ingredients in it are available in your kitchen. Koftas are made in many ways, but there is something different about cabbage koftas.
You can make cabbage kofta curry during lunch or dinner and enjoy it with your family.
Preparation time                              15minutes
Cooking time                                     25 minutes
Total time                                            40 minutes
Serve for                                             04 people
Difficulty level                                   Medium
Course                                                  Lunch/ dinner
Cuisine                                                                 North Indian recipes
Ingredients for cauliflower kofta
Cabbage                               01 cups (grated)
Gram flour (Besan)         1/2 cup
Onion                                                    01 (Chopped)
Red chili powder              01 tsp
Asafoetida                          01 pinch
Raisin                                    12-13
Salt                                         as needed
For Gravy
Onion                                    01 medium size (finely chopped)
Green chili                          1-2 (finely chopped)
Cumin seeds                      01tsp
Salt                                         as required
Red chili powder              01 tsp
Turmeric Powder              01 tsp
Coriander Powder            01 tsp
Garam masala                   01tsp
Tomato                                2-3 (Chopped)
Kasoori methi                    02 tbsp
Coriander leaves              0 2 tbsp (finely chopped)
Cream                                   02tbsp
Oil                                           To fry
To make cabbage kofta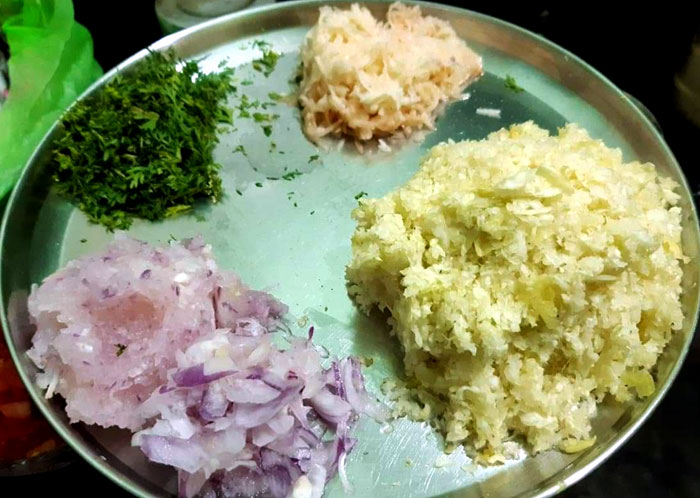 To make cabbage koftas, firstly put grated cauliflower in a large plate.
Now add gram flour, red chili powder, asafoetida, and a little salt, and mix well. In this, you add water according to your need, so that the ball is made well.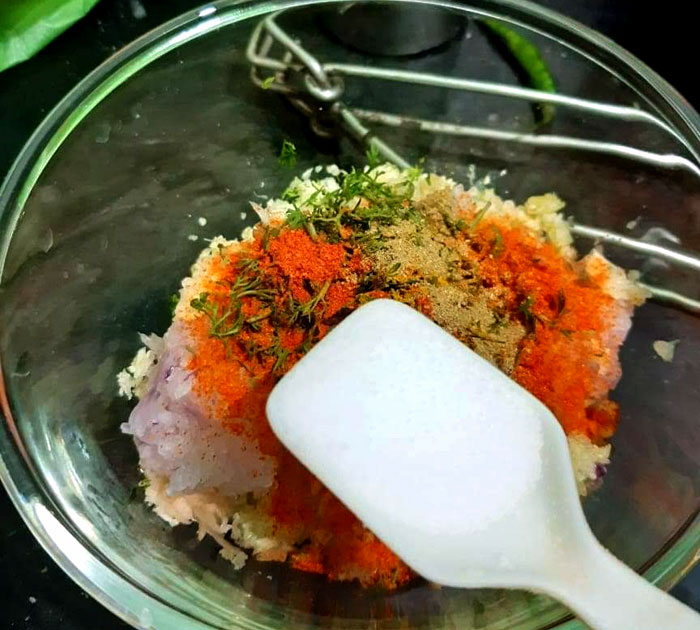 *Take care of the amount of salt because even when making gravy you have to add salt.
Mix all ingredients well and divide it evenly into 10-12 parts. Put a raisin in each ball (Kofta) and give a round shape with the palms.
Similarly, make all the koftas and keep them on a plate.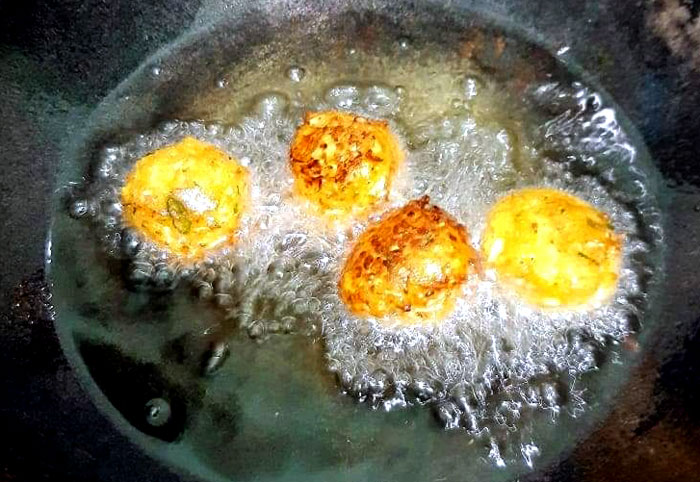 Heat the oil in a pan and add some koftas one by one and fry till it turns golden brown, when frying on one side, turn it and fry it on the other side.
To make gravy (Curry)
For gravy, wash tomatoes, green chilies, and ginger and cut it into big pieces. Put these pieces together in a mixer grinder and make a fine paste.
Now heat the oil in a deep-fried pan, add cumin seeds and fry for about a minute, add tomato, ginger and chili paste and sauté.
After frying slightly add turmeric powder, coriander powder and Kasoori methi (dry fenugreek leaves) and sauté for 2 minutes.
Keep the flame low, the oil will start to appear on the surface after frying well, and will separate from the spices.
Now add salt and garam masala, mix well and cook for 1-2 minutes. For consistency of gravy, you can add water.
Cook it for about 4-5 minutes and add fresh cream. Your curry is ready for Kofta.
How to make cabbage kofta curry recipe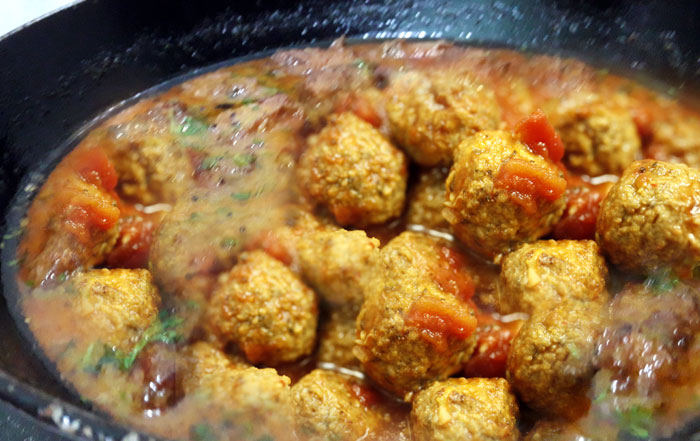 Pour into the prepared kofta curry, and cook a little, turn off the gas and garnish with green coriander leaves.
Now your veg cabbage kofta curry is ready, serve it with hot roti, rice or naan.
Suggestions
Fry the koftas in medium heat, otherwise they will remain raw from inside.
If you want to make it rich gravy kofta, then grind some cashew nuts and add it to the gravy, it will be delicious.
Main ingredients
Cabbage, Gram flour (Besan), Onion, Oil.
Keywords
Indian cuisine, North Indian recipe. kofta curry, Curry, Cabbage kofta, Lunch, Dinner.
Read also:
How to make Spring roll.  How to make Palak puri recipe. Suji Upma recipe step by step. Gujrati snakes recipe Chakli. Mangode recipe step by step. Dal Fara Traditional food recipe.  Indias famous Aloo Tikki chaat recipe.
For pin: