Aloo Tikki Chhat recipe
Aloo Tikki Chaat is very popular street food in India and is available almost everywhere. It is one of the favorite street dishes that people of almost all ages love This is a very easy recipe, we are giving you the recipe of making Aloo Tikki chaat recipe (potato patties) at home.
Aloo Tikki chaat is most popular in North India, in which potato Tikkis are mixed with peas (matar)and chickpeas (chole) together with tamarind chutney, sour chutney, curd and onion, and spices.
Preparation time                              05 minutes
Cooking time                                     10 minutes
Total time                                            20 minutes
Course                                                  Snacks
Serve                                                    04 members
Difficulty level                                   Easy
 Cuisine                                                                North   Indian
Ingredients for Aloo Tikki chaat recipe
Boiled Potatoes                                8-9 (500 grams)
Oil                                                           3-4 tbsp
Ragda                                                    1.2 cup
Coriander                                            2-3 tbsp (finely chopped)
Green chili                                          02 (finely chopped)
Corn flour                                            0 3 tbsp
Red chili powder                              01 tsp
Chaat masala                                     01tsp
Cumin powder                                  01 tsp
Black salt                                              01 tsp
Sweet Curd                                        01 cup
Tamarind Chutney                           01 Cup
Green spicy chutney                      01 cup
Besan sev                                            01 cup
Salt                                                         as needed
Ingredients for Tamarind chutney
Jaggery                                                                 6-7tbsp
Cumin seeds                                      1/2tsp
Red chili powder                              1/2tsp
Asafoetida                                          01 pinch
Water                                                  as needed
Ingredients for Hari Dhaniya chutney
Green coriander leaves                 6-7tbsp
Ginger                                                  1 inch piece
Green chilies                                       5-6
Garlic                                                     5-6 cloves
Cumin seeds                                      01 tsp
Lemon juice                                       01tsp
Salt                                                         as needed

Aloo Tikki recipe
Aloo Tikki is the main ingredient of chaat, it is a Tikki made of potato.
To make Aloo Tikki, mash the boiled potatoes well and mix them with various spices and cornflour and keep them aside.
Place the potato mixture in your palms and make it round, then flatten it by pressing from the middle. Likewise, make all the tikis (patties).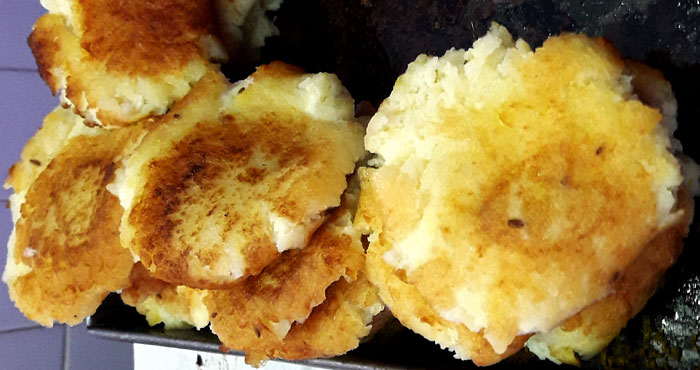 Apply a little oil on your hands while making the potato mixture balls, so the mixture will not stick in the hands.
Press and flatten all the potato tikkis with the palms.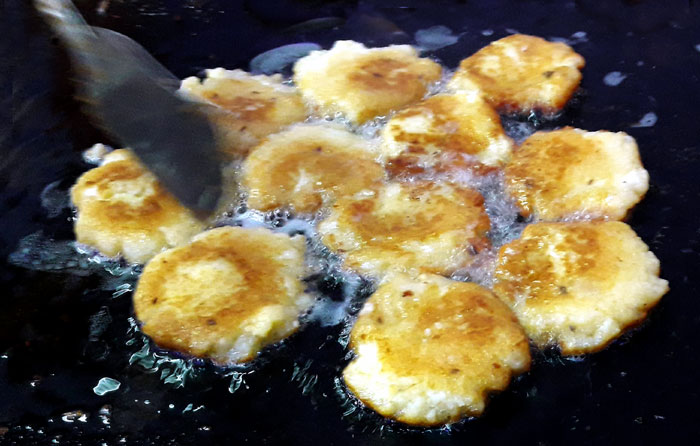 Place on a shallow griddle and spread the oil. Spread the round tikis (patties) of the potatoes and fry them till they become light reddish-brown.
Keep the flame medium while you can.
Once the tikis are roasted on one side, turn them over and let them roast till they turn brown on the other side.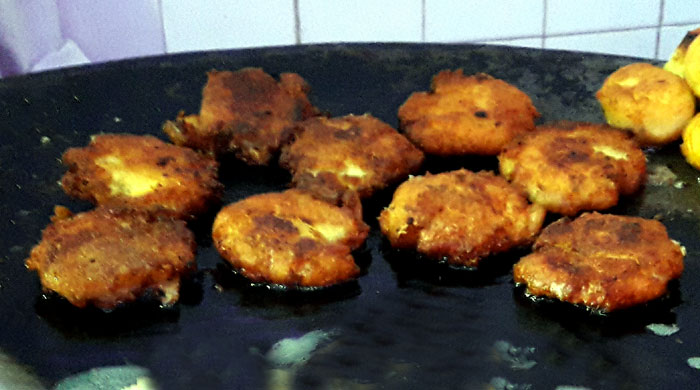 Take potato patties (Aloo Tikkis)ready.
To serve them, press and spread it on a plate. Add curd, tamarind chutney, green coriander spicy sauce, cumin powder, black salt, and red chili powder.
Pour a little bit of gram flour sev in it and serve.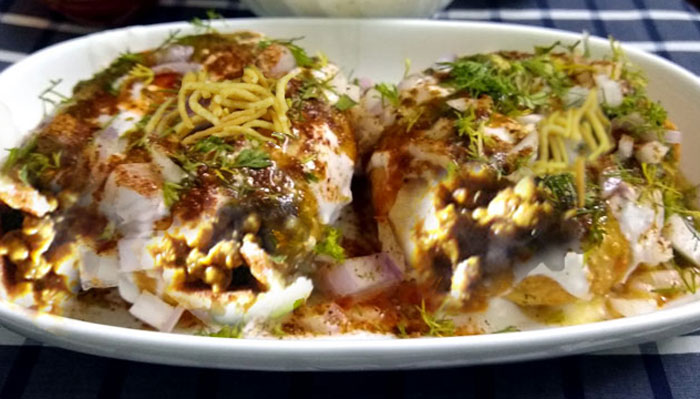 Tamarind Chutney
To make tamarind chutney, remove the seeds inside the tamarind, and soak the tamarind in water for 4 to 5 hours.
Remove all the pulp from the tamarind in the bowl and squeeze the mixture.
Place the pan on the gas and heat it by adding oil. When the oil is hot, add half a teaspoon of cumin powder, red chili powder, a pinch of asafoetida and fry well.
Now add tamarind paste to it and cook for about 4-5 minutes.
Add about 7-8 tablespoons of jaggery. Once cooked, add salt as per taste and cook for about 5 minutes.
Allow the mixture to thicken, then turn off the heat and keep it cool at room temperature. Your tamarind chutney is ready. Read also.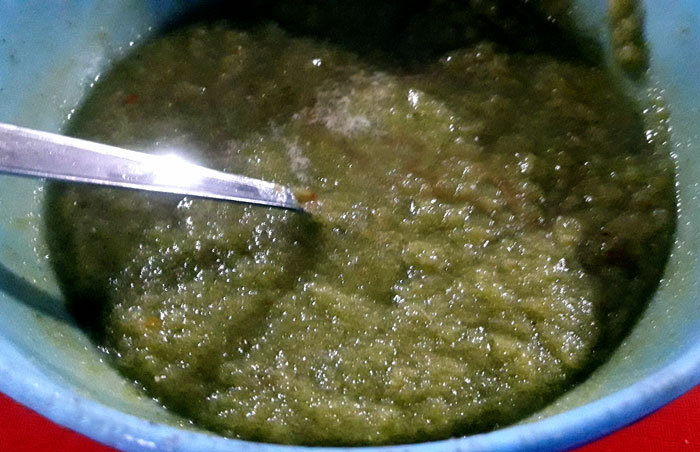 Coriander Chutney (Hari Dhaniya chutney)
To make spicy green coriander chutney (Hari Dhaniya chutney) take 200 grams of green coriander leaves, wash it thoroughly with water.
Put coriander leaves in a mixer grinder jar, add 3-4 green chilies, garlic cloves and one inch of ginger.
Add 1 teaspoon cumin seeds in the same jar and mix it well with the grinder.
When mixed well, add salt and a teaspoon of lemon juice as required.
Now your green coriander chutney is ready. Put it aside in a bowl.
Suggestion
Potato Tikkis (Potato patties) binds well and becomes crispy due to the cornflour.
Keep the flame medium while roasting the potato Tikkis, more heat can burn the surface.
Main ingredients
Boiled Potatoes, Oil, Ragda, Coriander, Cornflour
Tags
Chaat, Aloo Tikki Chaat, Street food, North India.
Read also:
How to make Spring roll. How to make moong dal mangode.  Chakli recipe Gujrati snacks. North Indian famous Dal Fara recipe.
For pin: