Kheere Ka Raita Recipe (Cucumber raita)
How to make Cucumber raita | Kheere Ka Raita | Raita recipe. Raita, pickle, and papad are the pride of Indian traditional food, without it, the food seems incomplete. However, raita is made in many ways, with many ingredients. But it has a special place in Indian food. Bundi, grape, gram flour, and many vegetables are made of raita. Kheera ka raita is a Solution of salt and yogurt, it is a low-calorie hydrating mixture.
This popular vegetable is available everywhere during summer, grate the cucumber and fry lightly. Whisk the curd well and add black salt, white salt, and red chili powder. Mix grated cucumber and curd well and add delicious nutritious recipes to your diet.
You can make this recipe at lunch or dinner or when guests arrive. Take it in summer, it will cool your body and you will remain energetic.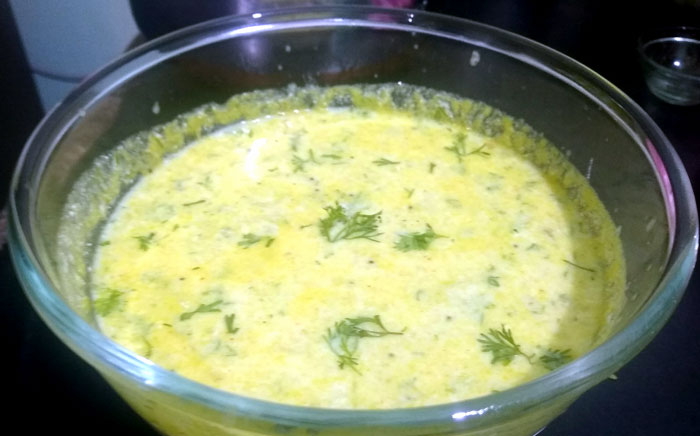 Preparation time                                              05minutes
Cooking time                                                     15 minutes
Total time                                                            20 minutes
Serve for                                                             02
 Difficulty level                                                  Easy
Course                                                                  Raita
 Cuisine                                                                Indian
Ingredients for Kheere ka raita 
Cucumber                                                           01 Medium size (Grated)
Coriander leaves                                              02 tbsp (chopped) for garnishing
Ingredients for Dahi mixture
 Sugar                                                                    01 tsp
Salt                                                                         to taste
black salt                                                              1/2 tsp
Cumin seeds powder                                     01tsp
Curd                                                                      200 grams
Red chili powder                                              1/2 tsp
Black pepper powder                                     1/2 tsp (optional)
for Tempering
Oil                                                                           01tbsp
Mustard seeds                                                  01 tsp
Red chili powder                                              1/2 tsp
Turmeric powder                                             1/2 tsp
Salt                                                                         as needed
How to make Cucumber Raita (Kheere ka raita recipe) 
Many people straightforwardly make cucumber raita, add cucumber grated to curd, add black salt and spices.  But we are going to tell you a different type of recipe, which is very much preferred in Madhya Pradesh. Read also.
Preparation recipe
Wash the cucumber with water and peel it off. Now grate the cucumber and keep it on a separate plate.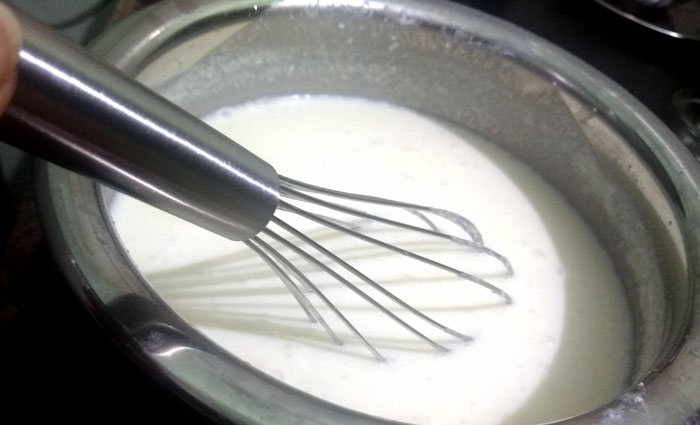 Whisk the curd well, there is no lump in it.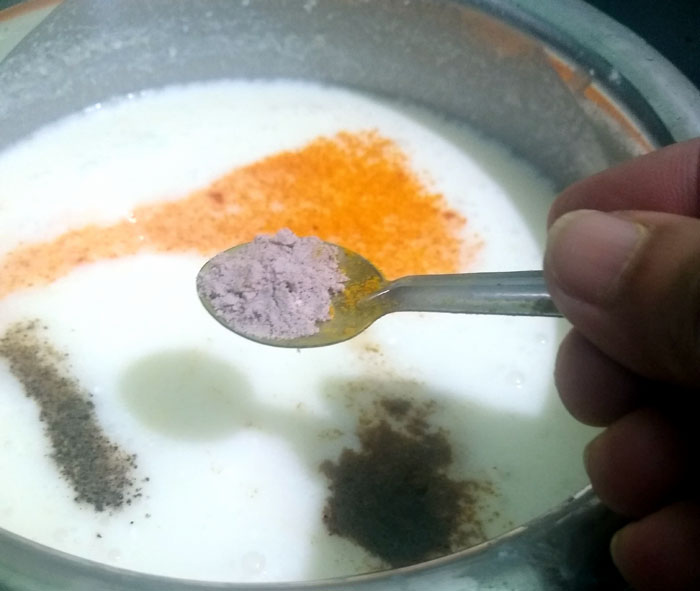 Now add red chili powder, black salt, sugar, cumin seeds powder, Black pepper powder, and white salt according to the above-mentioned quantity in yogurt and mix well. 

Now add 1 tsp sugar and mix well. 
Tempering Kheere ka raita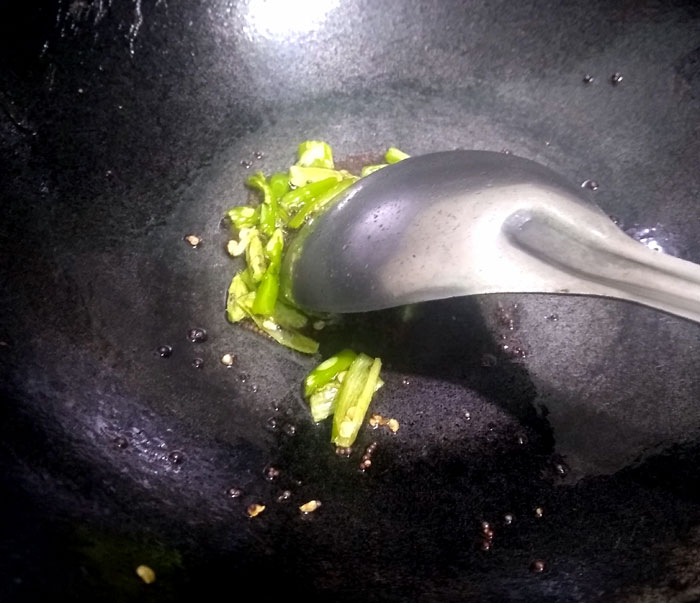 Heat 1 tbsp oil in a pan, add chopped green chilies and fry.
Now add mustard seeds, when the mustard seeds crackle, add grated 

cucumber

 and cook for 1-2 minutes.

Now add 1/2 tsp turmeric powder, white salt, and 1/2 tsp chili powder, mix well and cook for about 1 minute.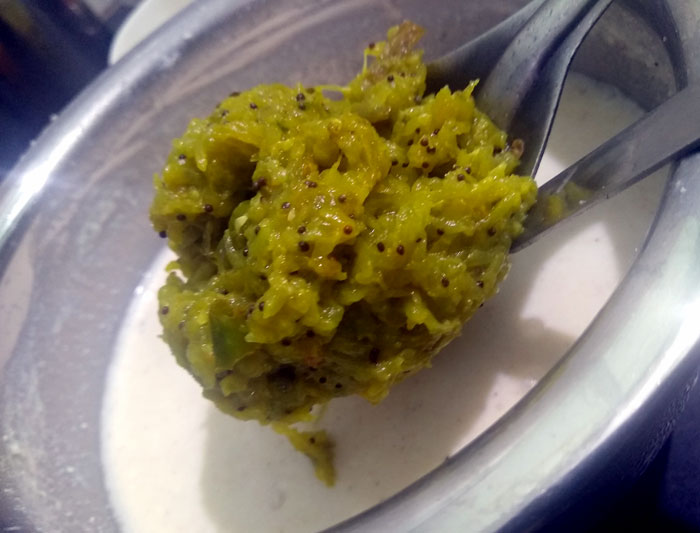 Pour this mixture in the curd bowl and mix well, add chopped coriander leaves and mix again.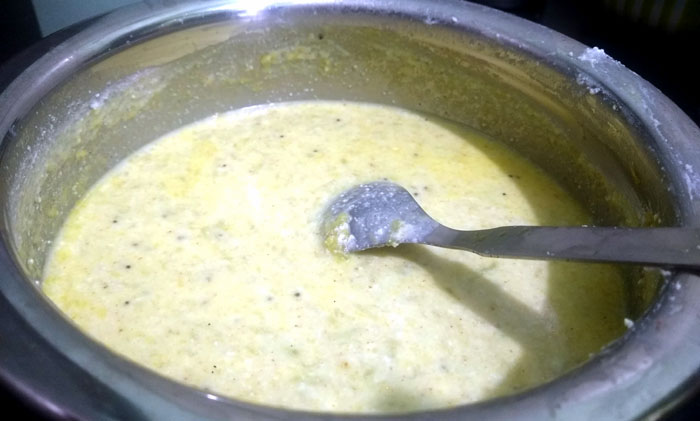 Now your cucumber raita is ready, serve it with rice dal or roti.
Suggestions
If using more sour yogurt, increase the amount of sugar. 
While making this recipe, keep in mind that do not put the yogurt mixture in a hot pan, but rather put the cucumber in the yogurt mixer. 
Main ingredients
Cucumber (Kheera), curd(yogurt), Green coriander leaves, and black salt.
Keywords
Raita, Kheere ka Raita, Cucumber raita, Indian cuisine, Lunch, Dinner, Recipe
Read also:
How to make moong dal Mangode. How to make Chakli. Aloo Tikki Chaat recipe step by step. Dal Fara recipe step by step. Coconut Barfi recipe at home. Cabbage kofta recipe at home.
 For pin: