Noodles Manchurian (Veg Manchurian gravy)
Veg Manchurian recipe | noodles Manchurian | veg Manchurian gravy. Manchurian is a kofta made of vegetables, cooked with a variety of sauces. Manchurian is popularized with many types of gravy. We have made Manchurian Kofta Balls with Maggi noodles, macaroni gravy, you will surely like this unique recipe.  Used cauliflower, capsicum, onion to make Manchurian Kofta with macaroni gravy, you can call it a perfect alternative to the veg Manchurian recipe, with Chings Pasta Masala giving it extra flavor. This is a popular starter recipe, you can give a great welcome to your guests.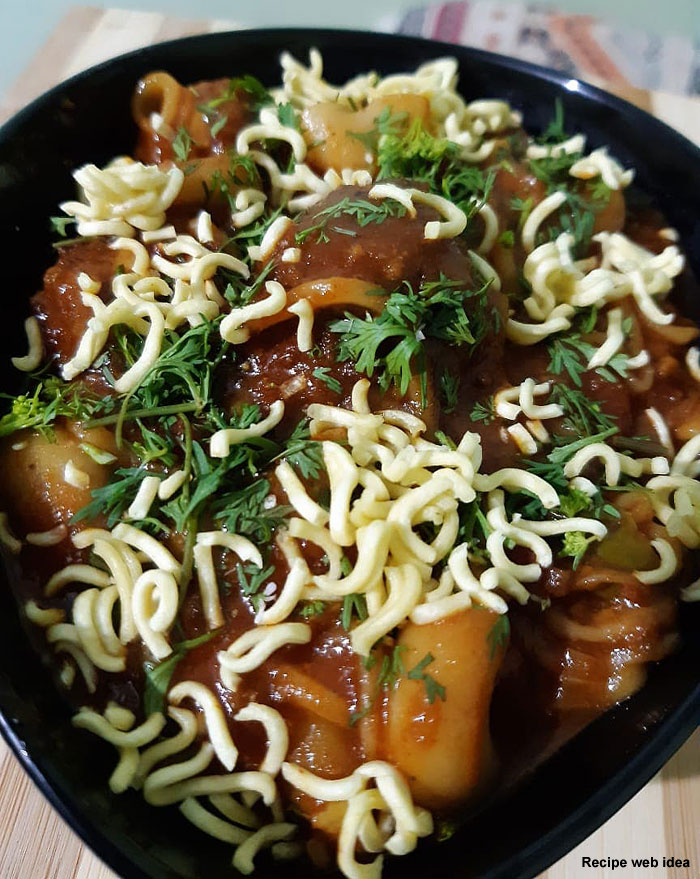 Preparation time                              20 minutes
Cooking time                                     30 minutes
Cooking time                                     30 minutes
Total time                                            50 minutes
Serve                                                    08 members
Difficulty level                                   Easy
Course                                                  Starter recipe
Cuisine                                                 Indo-Chinese Cuisine
Ingredients for Manchurian Ball
Fine flour                                             02 tablespoons
Corn flour                                            02 tablespoons
Onion                                                    01 medium size (finely chopped)
Capsicum                                             1/2 cup (finely chopped)
Carrot                                                   3/4 cup (grated)
Cauliflower                                         3/4 cup (finely chopped)
Black pepper                                      1/4 teaspoon
Edible oil                                              for frying Manchurian Balls
Salt                                                         as required
Ingredients for Manchurian macaroni Gravy
Corn flour (maize) flour                 02 tbsp
Ginger                                                  02 inch (grate it)
Green chili                                          2-4 (finely chopped)
Green onion                                      1/4 cup
Garlic                                                     5-6 cloves (finely chopped)
Soy Sauce                                            02 Tbsp
Chili Sauce                                           1/2 Tbsp
Tomato Sauce                                   02 Tbsp
macaroni and noodles                   01 cups (crumbled Maggi noodles)
Pasta masala                                      01tbsp
Pepper powder                                1/4 tsp
Water                                                   02 cups
Salt                                                         as required
How to make Manchurian Gravy with macaroni
First, boil about 1½ cups of water in the pan, add macaroni and noodles to it and add pasta masala and cook.
Boil it well for about 2 minutes.
Do not overcook macaroni and noodles, it will become mushy when cooked.
Let it cool at room temperature, now keep it aside in a bowl.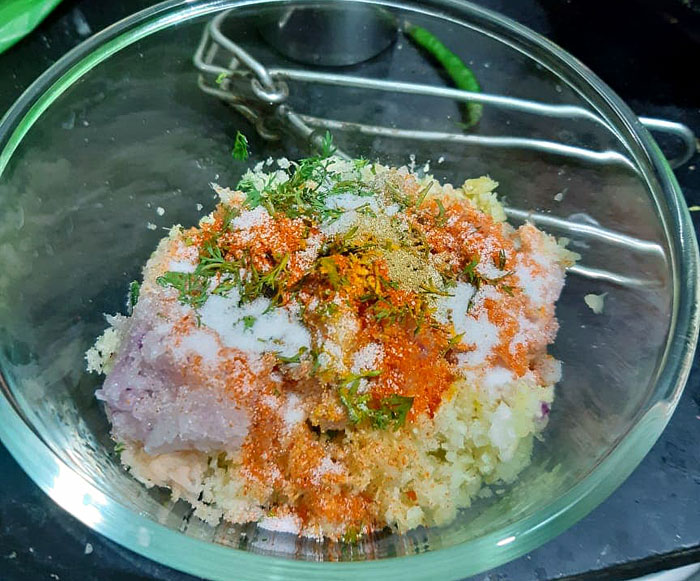 In a separate bowl, add chopped onion, carrot, cabbage, capsicum, and ginger garlic paste and mix well.
Now add 1 tsp chili sauce, and salt as per taste and mix well.
Add 1/2 cup cornflour and mix well the entire mixture.
Knead it like a soft dough.
Now apply oil to your palms and make balls with some dough, prepare Manchurian balls with all the mixture.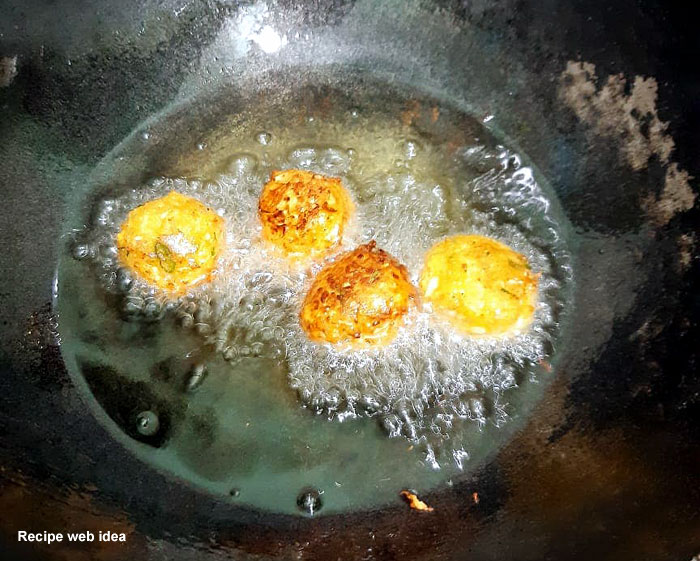 To make this ball crispy, mix fine flour in a bowl, dip the ball in it and fry it by adding hot oil.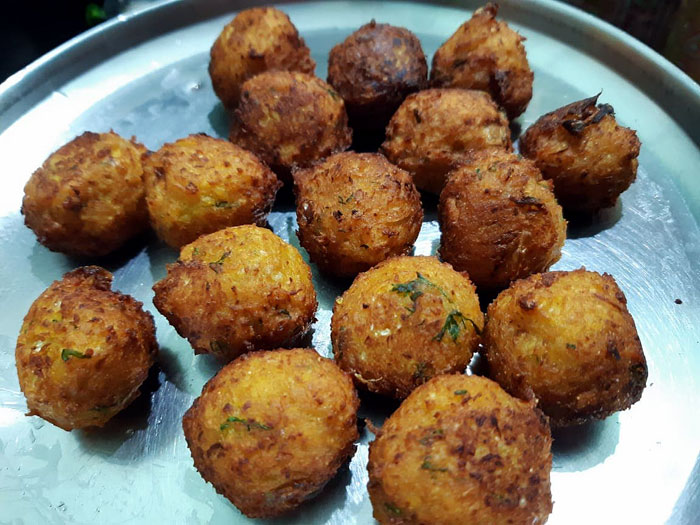 Fry all the balls and keep them aside on a plate.
How to make Manchurian gravy
To make Manchurian gravy, take corn flour as mentioned above and make it a diluted solution with water.
Heat oil in a pan, and add peas according to the above-mentioned quantity. Then add finely chopped ginger, garlic, chopped green chilies, chopped green onions, and fry. Add 2 tablespoons soy sauce, 1/2 teaspoon chili sauce, and 2 tablespoons tomato sauce and fry for about 1 to 1.5 minutes.
Now add black pepper powder and salt, add 2 cups of water. Boil it for about 1-2 minutes.
When it starts boiling, add the cornflour dissolved in it and cook on low heat for about 1 minute.
Now add cooked noodles and Macaroni, add pasta masala on top of it, your Manchurian gravy is ready.
Manchurian macaroni gravy recipe
Add 1 1/2 cups of water to it and mix well, let it thicken, but do not thicken.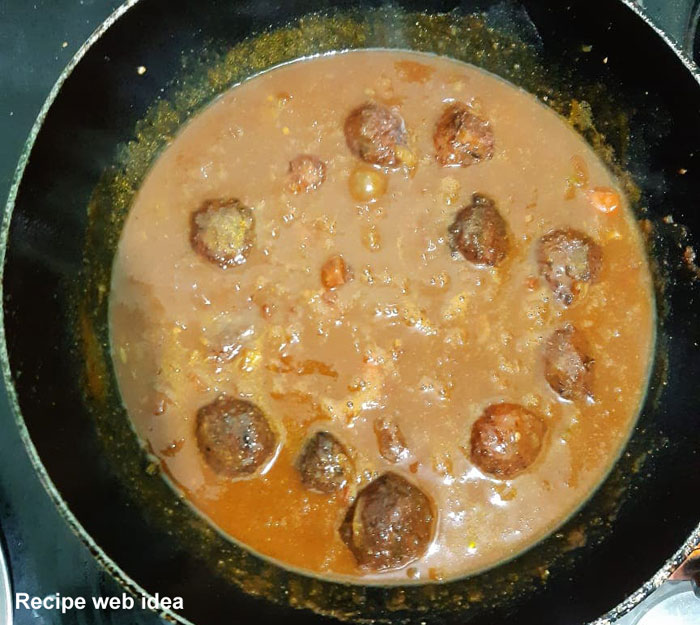 Now drop the prepared Manchurian balls into the gravy and mix well.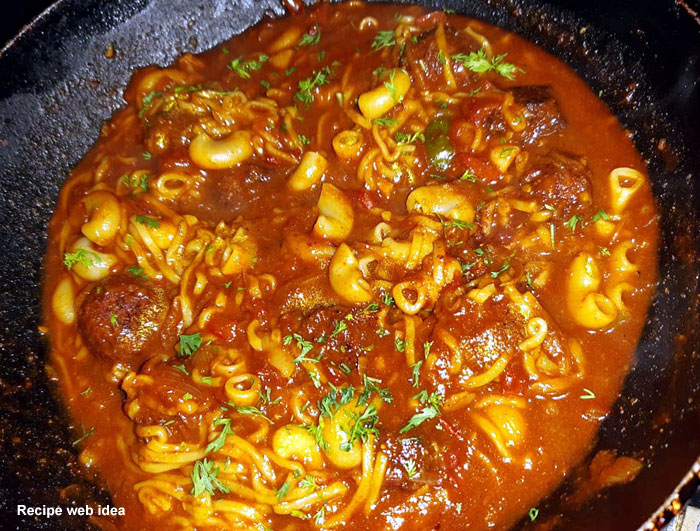 Add  Marconi and Maggi Noodles and coriander leaves and boil it for about 2 minutes that balls will absorb the gravy well.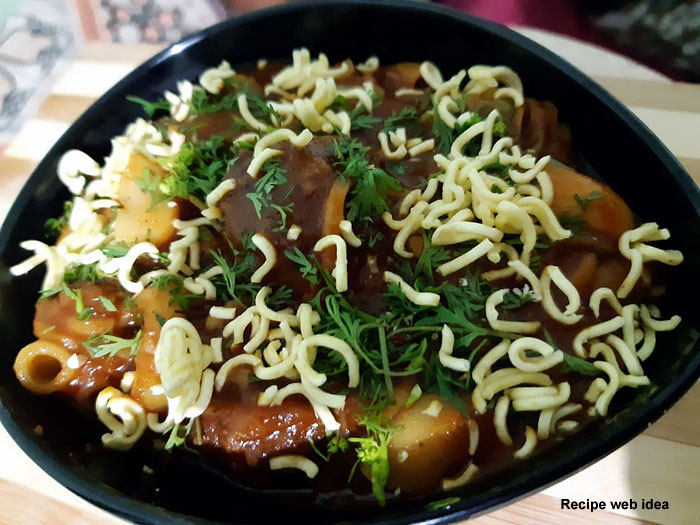 Your Manchurian with Marconi and Noodles is ready. Garnish it with green coriander, Maggi noodles, and spring onion and serve fried rice or roti.
Main material
Corn (maize) flour, Fine flour (maida), soy sauce, chili sauce, tomato sauce, and green vegetables.
Tags
Veg Recipe, Street Food, Chinese Recipe, Breakfast. Chinese food, Indo-Chinese food, veg Manchurian, Manchurian recipe, noodles manchurian, veg manchurian recipe.
Read also
Eggplant in the tomato sauce recipe.  How to make a veg Manchurian recipe. Chur chur naan recipe step by step. Veg Manchurian recipe in Hindi. Suji ke snacks recipe step by step. Roasted green beans recipe step by step. Mathri recipe: Famous Diwali snacks. Chicken seekh kabab recipe step by step.  Veg crispy recipe step by step. Dry fruits stuffed peanut roll.
For pin