Kalakand recipe (milk cake recipe)
kalakand recipe | how to make milk cake recipe. Milk cake is a special traditional dessert eaten in the Indian subcontinent, people make it at their homes or buy it from the market on special occasions and festivals. This delicious dessert is liked by people of all ages. It is also known as milk cake or kalakand.
Although it is available everywhere in the market, you will get purity and quality at home. You can make it easily at home and the ingredients available in it are easily found everywhere.
Kalakand recipe is a delicious and aromatic dessert. It is made by mixing mawa and sugar and adding cardamom enhances the taste and aroma. We have used milkmaid and milk powder in our recipe.  The biggest feature of a milk cake recipe is that it takes very little time and ingredients to make and all the ingredients are easily mixed.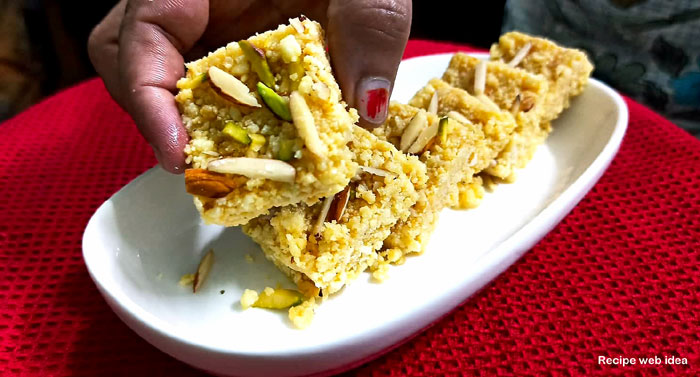 Do check out our other popular dessert recipes, Chocolate Double Layer Barfi, Doodh Peda, Besan Barfi, Coconut Barfi.
Preparation time                      10 minutes
Cooking time                             15 minutes
Total time                                    25 minutes
 Serve for                                    04 members
Difficulty level                           Easy
Course                                          Dessert or sweets
Cuisine                                         Indian dessert
Ingredients for kalakand recipe
Cottage cheese (paneer)     250 gram grated
Milk Maid                                    1 Tin
Milk powder                              02 tbsp
Cardamom                                  6-8 (crushed)
*You can also use cardamom powder.
Pistachio                                      7-10 (chopped)
Almonds                                      6-7 (chopped)
Clarified butter or ghee         01 tsp
Sugar                                             01 tbsp (optional)
Preparation for making kalakand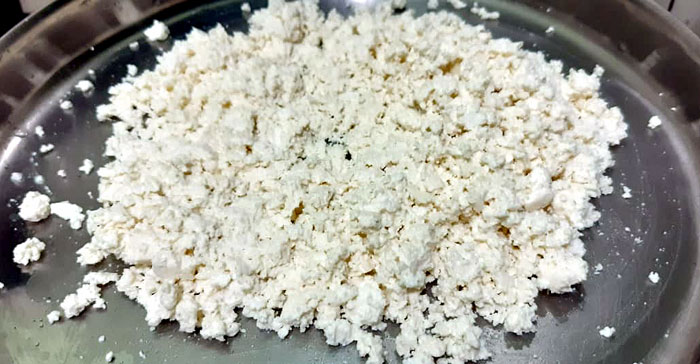 First of all, crumbled the paneer and put it in a bowl.
Cut pistachios and almonds into small pieces and keep them in a bowl.
Grease the tray or plate on which you want to spread the kalakand with ghee or butter.
Instructions for Kalakand recipe (milk cake recipe)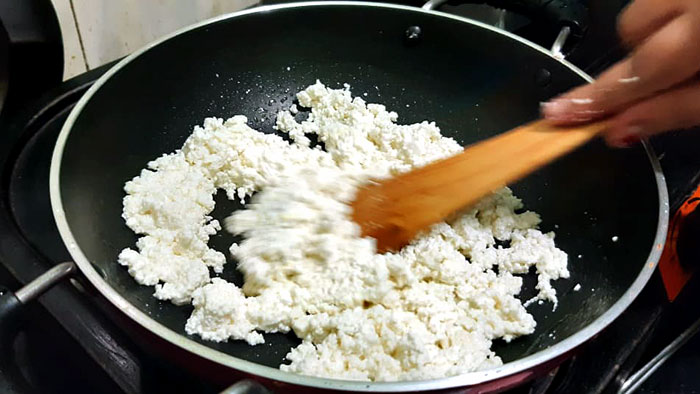 Put a large wok or pan on the gas and add chopped cottage cheese.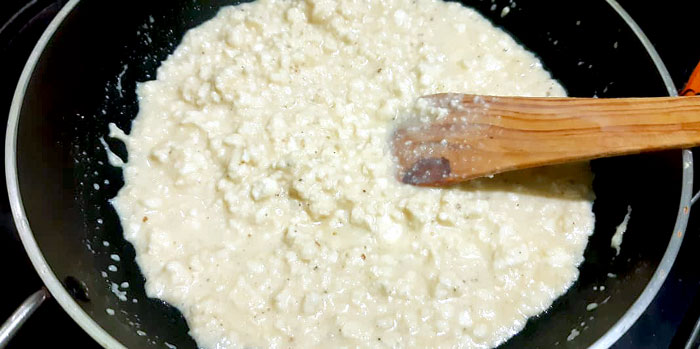 Add milkmaid after stirring it a little.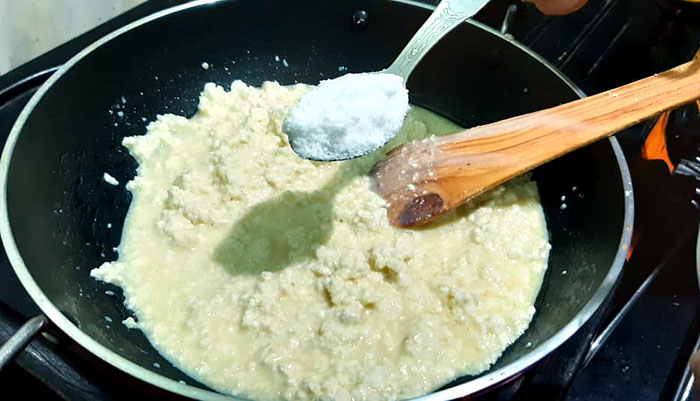 After this, add milk powder according to the above-mentioned quantity, on adding milk powder, the kalakand will be white and tasty.
Stir it well, so that the cheese and milkmaid blend well together. add sugar on it.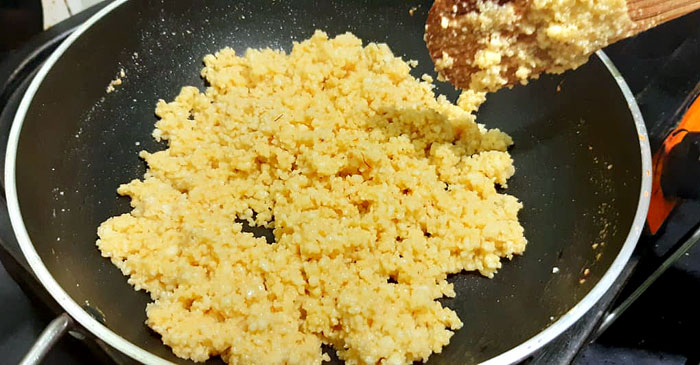 Now stir the mixture continuously and keep the flame medium, allowing the mixture to thicken.
Keep it stirring well until the milkmaid melts completely and mixes in the cheese, not allowing lumps to form. And thicken the mixture.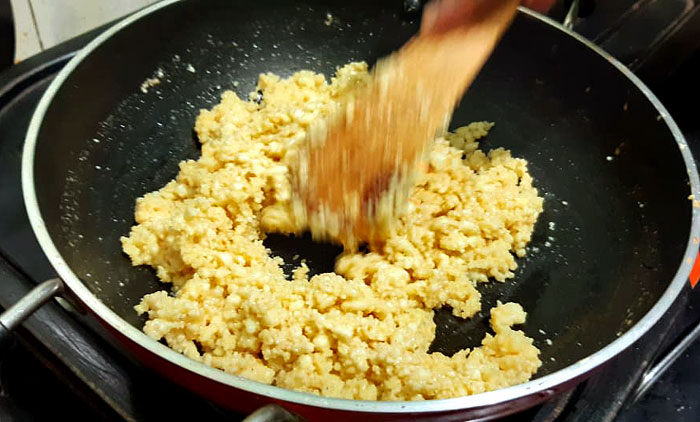 When the mixture thickens, add crushed cardamom and mix well.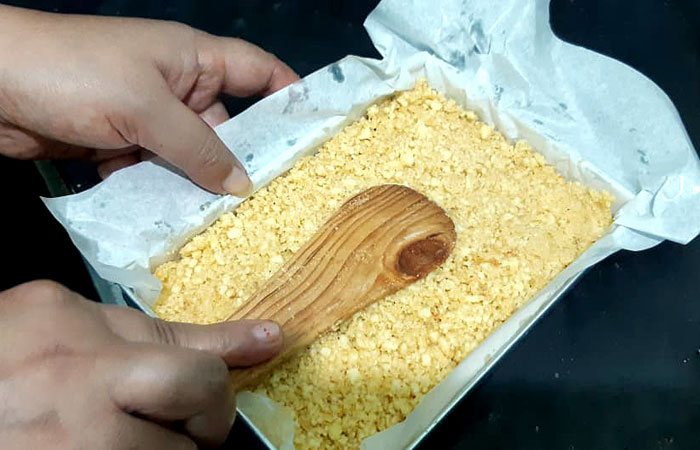 Now your Milk cake is ready, pour it on a pre-prepared ghee grease tray.
Spread a surface about 1 inch thick, and make stuff with a spoon.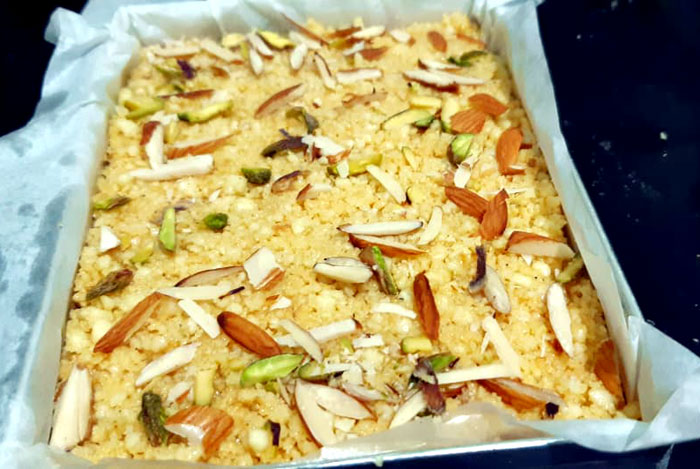 Now spread the finely chopped pistachios and almonds on top of it and press it lightly with a spoon, this will make the nuts stick to the kalakand.
Keep the Kalakand in the fridge for about 1/2 hour, so that it sets well.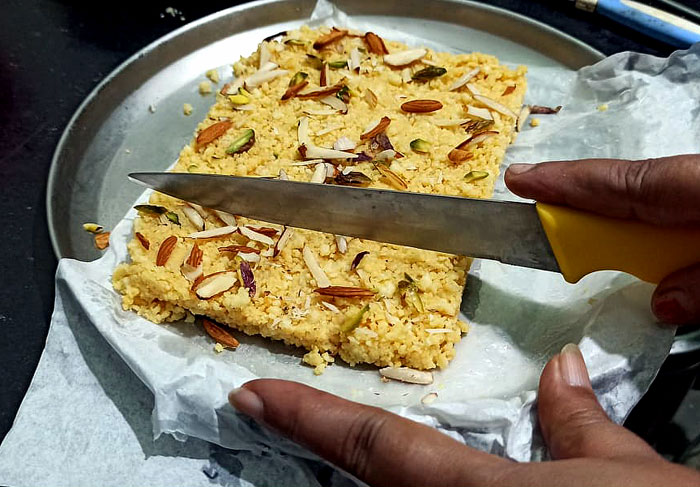 Take it out and cut it into squares with the help of a knife.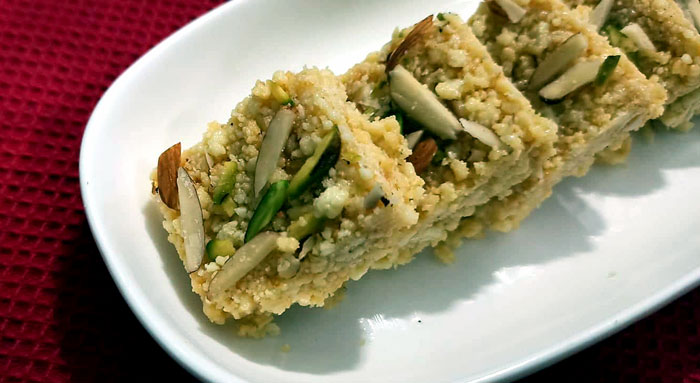 Now serve Milk cake after dinner or with snacks.  keep it in the fridge and use it for 7-8 days.
Suggestions
You can also make this recipe without sugar as milkmaid is self sweet.
You can add your favorite dry fruits to the kalakand recipe.
Main ingredients
Cottage cheese (paneer), Milk Maid,  Milk powder, Cardamom, Pistachio, butter or ghee
keywords
Kalakand, Kalakand recipe, Milk cake, Indian dessert, milk cake recipe.
Read also
How to make chur chur naan recipe.  Punjabi lachha paratha recipe step by step. Suji snacks recipe step by step. Tandoori chicken recipe Dhaba style. How to make a veg Manchurian recipe.  Morning breakfast poha recipe. Banana pancake recipe step by step.  Veg noodles recipe easy steps. Palak pakora recipe: enjoy the rainy season. Vanilla basic cake recipe easy steps.
For pin