Vanilla cake recipe
How to Make a Vanilla Cake | Vanilla cake recipe | basic cake recipe. The cake is the pride of all kinds of parties nowadays: now it is not limited to only parties like birthdays or anniversaries. Vanilla Cake Recipe is a trendy and soft cake recipe. We are telling you an egg vanilla cake recipe, it uses a little unsalted butter and eggs, which makes your cake soft and fluffy. It is not easy to make the cake at home, but it is elementary.
When making a cake at home, you can control the purity and ingredients of the cake, it may not be available in the market.
Birthday cake recipe: When I suddenly remembered that I had a grandmother's birthday yesterday, I quickly prepared my vanilla cake at home, there was not much available for decoration. You can also make cakes at home for your loved ones.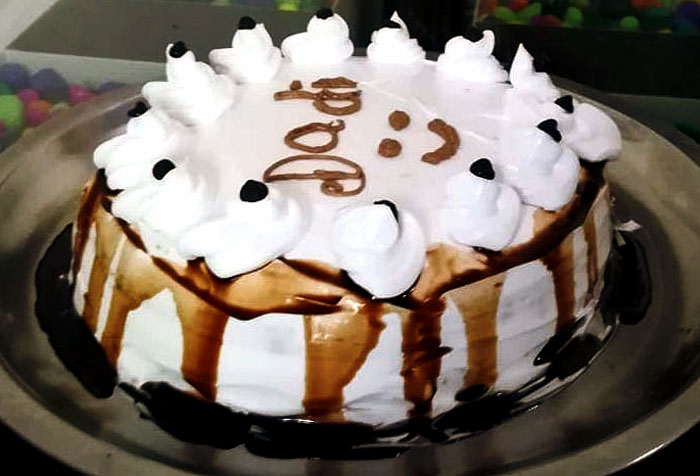 basic cake recipe
You can use an easy recipe method 1-2-3-4 to make a vanilla cake, this is a basic cake recipe. In this, you can easily make the vanilla cake according to the ratio of ingredients (1 cup butter, 2 cups sugar, 3 cups flour, 4 eggs). But you can make a cake according to this ratio by altering it a bit. To make a delicate cake, you can decorate it with icing sugar using cake flour and fine crumb.
Check out our other popular cake recipe, bread cake recipe without egg.
Preparation time                    15 minutes
Cooking time                           30 minutes
Total time                                  45 minutes
Serve for                                   04 members
Difficulty level                         Easy
Course                                        cake recipe
Cuisine                                       Indian recipe
Ingredients for a vanilla cake recipe
Ingredients for cake
Unsalted butter                      01 cups (226 grams)
Sugar                                           300 grams (granulated)
Eggs                                             04
Cake flour                                 330 grams
Baking Powder                        2 1/2 teaspoon
Salt                                               1/2 teaspoon
Vanilla extract                         01 teaspoon
Milk                                             01 cup (250 ml)
all material should be according to room temperature.
For frosting cake
Unsalted butter                      1 1/2 cups (soften)
Icing sugar                                 05 cups
Vanilla extract                         01 tsp
Milk cream                                04 Tbsp
Salt                                               1/4 teaspoon
How to make Vanilla cake
Preparation for  cake
Prepare the pan for the cake, grease the surface and sides of the cake tray with butter.
Spread butter paper in it, dust with flour and keep aside. (You can also use ghee instead of butter.) Preheat the oven to 365 degrees F.  Cut the butter paper as needed.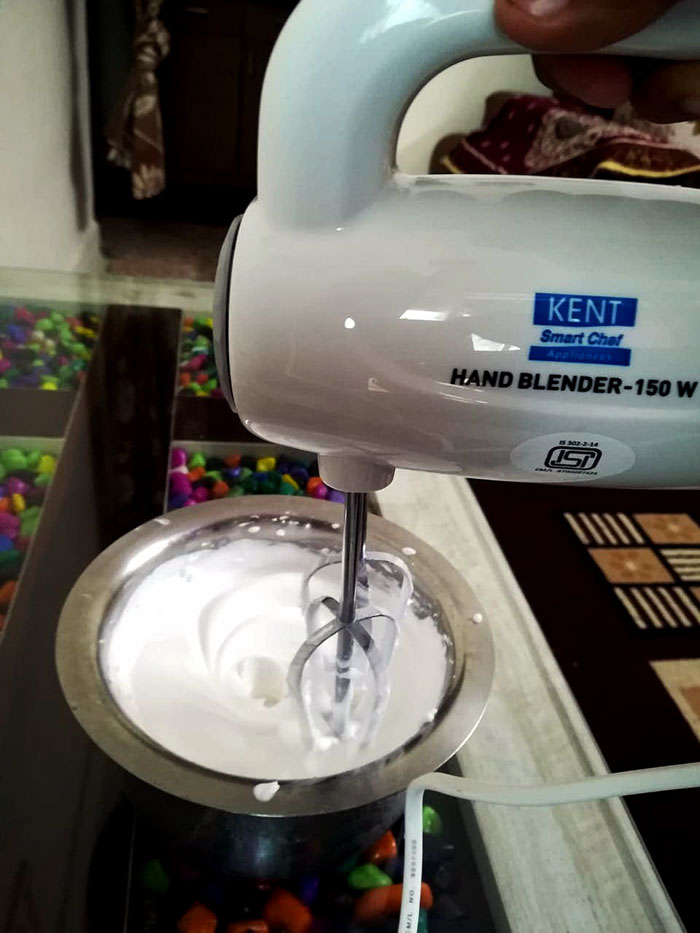 First, take butter and sugar in a large bowl and blend for about 5 minutes. After blending, collect using a rubber spatula.
Put eggs one by one in another bowl and mix for about 30 seconds. Add vanilla extract and beat.
Now pour the egg mixture into the previous bowl and mix well.
Add cake flour, baking powder, and a little salt, mix and beat at a medium speed. Blend for a while and prepare a thick batter.
Pour batter onto cake tray and spread evenly. Fill the cake tray approximately half as the cake expands after being baked.
Place the cake tray in the oven and bake for 20-25 minutes, in which time the cake is cooked well.
To check if the cake is cooked or not, use a toothpick, prick it in the cake and remove it. If the moist pieces of material are sticking, then you cook it more.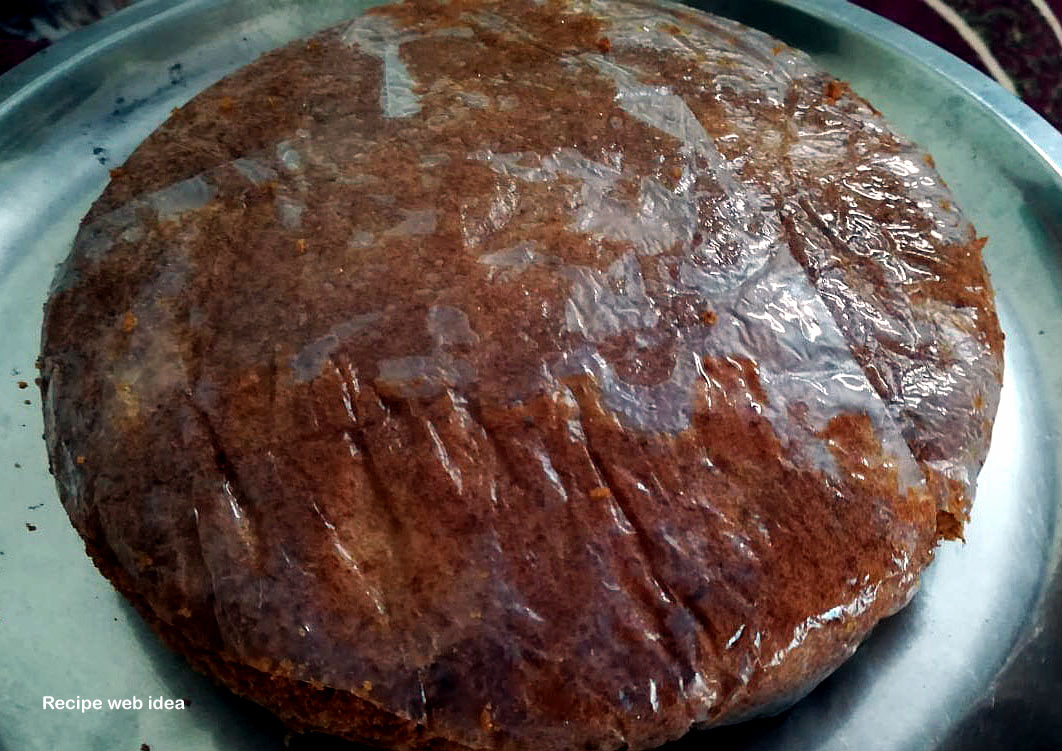 Take out the pan and let it cool,  then remove cake.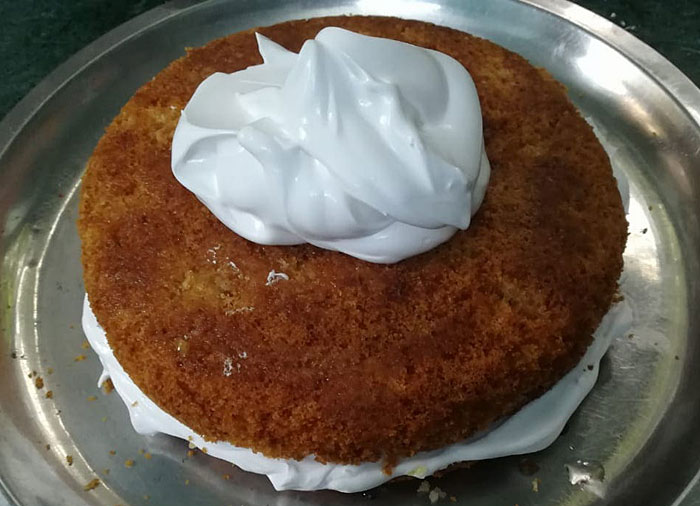 Now your vanilla cake is ready, spread frosting gently on top of the cake, frosting on top and remaining sides of the cake and garnish with desired sugar tablets or chocolate.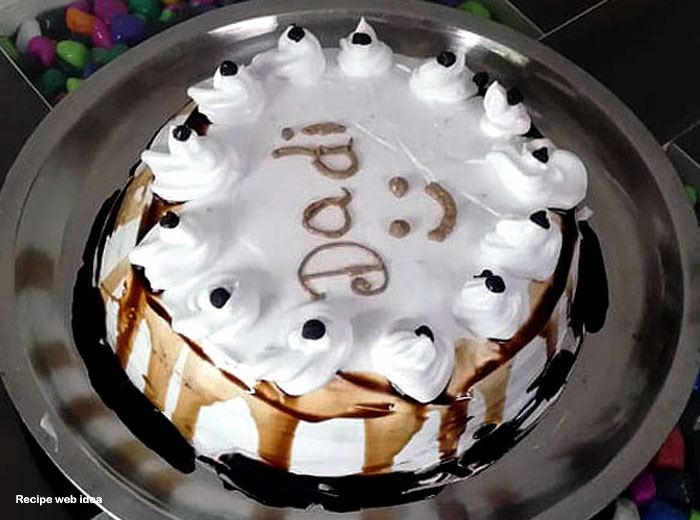 How to make the frosting
First of all, prepare the frosting by taking whipping cream. For this, put whipping cream, vanilla essences in a large bowl and add icing sugar and beat with an electric beater.
Your cream frosting cake is ready. Keep it in the fridge for a while and remove it when needed.
Suggestions
Be sure to keep all ingredients at room temperature before use.
We have used cake flour in our recipe. You can use homemade cake flour.
The mixture of eggs and flour should be good, there should not be any lumps in it.
Main ingredients
Unsalted butter, Sugar, Eggs, Cake flour, Baking Powder, Salt, Vanilla extract, Milk.
Keywords
Vanilla cake recipe, Cake recipe, basic cake recipe, birthday cake recipe
Read also
How to make Chakli at home. Veg Manchurian: famous Indo Chinese dish. Badam halwa recipe step by step.    Chur naan recipe easy steps. Morning breakfast Cheese balls recipe.  Famous Chicken 65 recipe. Laccha Parata recipe step by step.  How to make Palak pakora recipe.  Banana pancake recipe at home. Tandoori chicken recipe step by step.  Spinach broccoli saag recipe step by step.
For pin