Badam halwa recipe (almonds pudding)
Badam halwa recipe | badam ka halwa | Indian dessert. Almonds pudding (badam ka halwa)  is an easy Indian dessert that requires very few ingredients. Almonds, sugar, ghee, and saffron are required to make this classic dessert and green cardamom is added for the smell. This is a special Indian dessert for wedding ceremonies in India.
To make Badam halwa recipe (almond pudding ) the almond is soaked in water and then its peel is removed, and grind it finely and the pudding is made using sugar and ghee. It is also nutritious and tasty. Read also.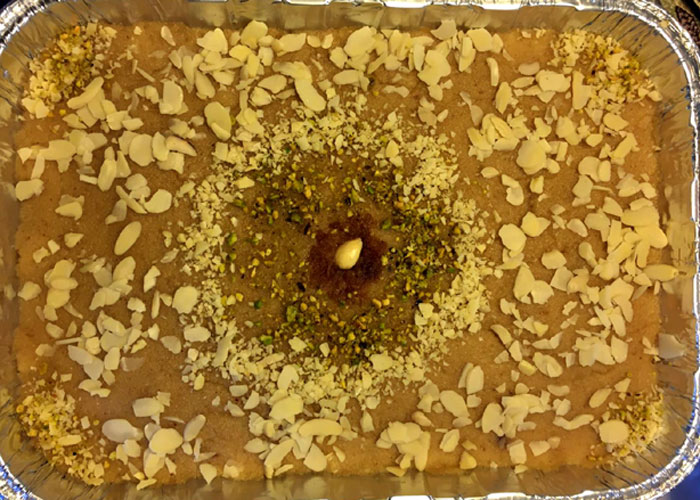 Preparation time                      4:20minutes
Cooking time                             35minutes
Total time                                    4:55minutes
Serve                                            08 members
Difficulty level                           Easy
Course                                          IndianDessert
Cuisine                                         Indian sweet dish
Ingredients for Badam halwa recipe
Almonds (whole)                     250 grams
Milk                                               1 ½ Cup
Pure Ghee                                  01 cup
Sugar                                             02 cups
Green cardamom powder   5-7 crushed
Orange/ yellow color a few drops (optional)
Dry fruits                                     02tbsp
Saffron                                         1/2 teaspoon (optional)
How to make Badam ka halwa (Badam halwa recipe)
Take hot water in a large bowl and add almonds according to the quantity mentioned above. Cover the bowl and let it soak for 4-5 hours.
After 4-5 hours, apply a light nail on the almond and peel it. Take out all the almonds in a plate and peel them between the thumb and index finger. Now you will have white almonds (leftovers)
Now pour the peeled white almonds into a mixer grinder and add milk and make a thick paste. Keep it aside in a bowl.
Now place a deep bottom pan on the gas, reduce the heat to medium. When the pan gets hot, add 1/2 cup ghee to it.
After the ghee melts, add a paste of almond mixture to it and stir well.
Add 2 cups of sugar to the mixture and stir well.
If you want to add saffron then add some wire and mix.
Keep in mind that keep stirring it continuously and keep the flame medium otherwise it may burn from the surface. Take care when shaking the mixture, as the bubble that bursts in it can burn you.
A situation occurs when bubbles are reduced. Almost your almond pudding is ready, add food color, green cardamom (crushed), and remaining pure ghee to it and stir well.
Stir the mixture continuously until the moisture dries completely. After some time your badam halwa (almond pudding) will start leaving the edge of the pan and ghee will appear on the side.
Now your Badam halwa (Almond pudding) is ready. Turn off the gas and pour it on a plate and allow it to cool.
Dress on top of the badam halwa with dry fruits (cashews, raisins, pistachio, almonds, chironji) and serve. You can serve it either hot or cold.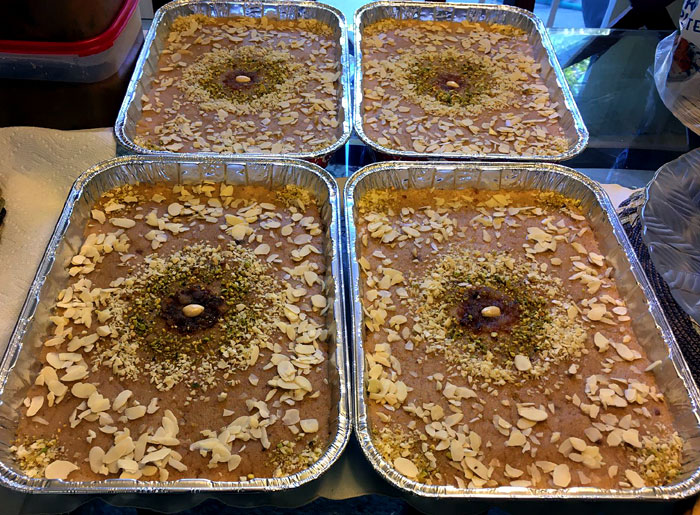 Main ingredients
Almonds(whole), Milk, Pure Ghee, Sugar, Green cardamom.
Keywords
Badam Halwa, almond pudding, badam halwa recipe, sweet dish, Indian dessert., Badam ka halwa, halwa recipe.
Read also
How to make Habshi Halwa. Gujia recipe step by step.  Suji ka halwa recipe step by step. Chur chur naan recipe at home. paneer Tikka masala recipe step by step. Rava appe recipe step by step. Chicken biryani recipe step by step. How to make cheese balls.
For pin: