Suji ka halwa recipe
Sometimes, in addition to salty breakfast, there is a choice of some sweet breakfast, then semolina pudding is a good option. Suji ka halwa (Semolina Pudding) is a traditional sweet snack and is very easy to make. You can enjoy this delicious breakfast whenever guests come or have breakfast in the morning. learn Suji ka halwa recipe, Semolina pudding, Rava sheera and important suggestion for this recipe.
To make Suji ka halwa (semolina pudding), the Rava (suji)is made by roasting in pure ghee, then milk or water, sugar is added to it and the nuts are added after a little cooking. should keep.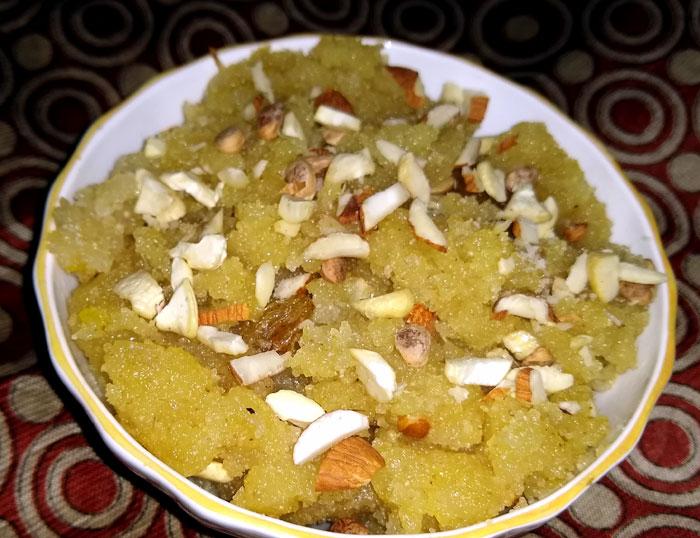 Preparation time                              05 minutes
Cooking time                                     20 minutes
Total time                                            25 minutes
Course                                                  Sweet dish
Serve                                                    04 members
Difficulty level                                   Easy
Cuisine                                                 Indian

Ingredients for Suji ka halwa
Semolina (Suji)                                  1/2 cup
Pure Ghee                                          1/3 cup
Sugar                                                     100 grams
Cashews                                              8-10 (Chopped)
Almonds                                              8-10 (Chopped)
Chirongi                                               01tbsp
Raisins                                                                 15-20
Small cardamom                               3- 4 (grind to a powder)
Water                                                   1 1/2 cup
How to make Suji ka halwa
Place pan or wok on the gas and heat it, add about half the ghee to it.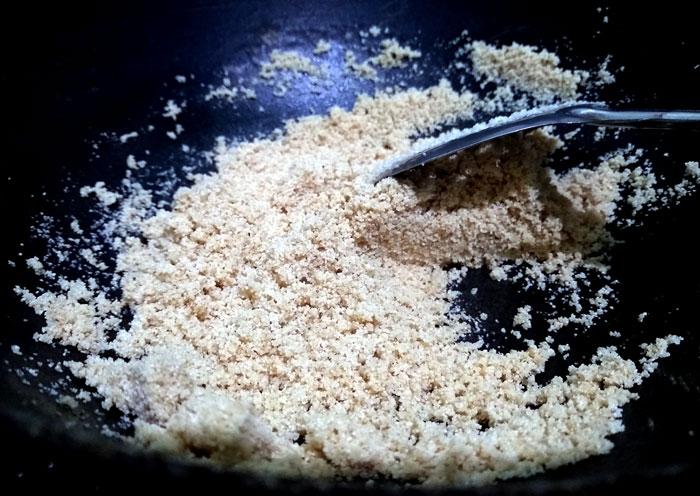 Pure ghee will melt when heated, then add suji (semolina) to it and stir with a spatula. Turn down the flame and keep stirring continuously.
After a while, the semolina starts to turn brown and smells good.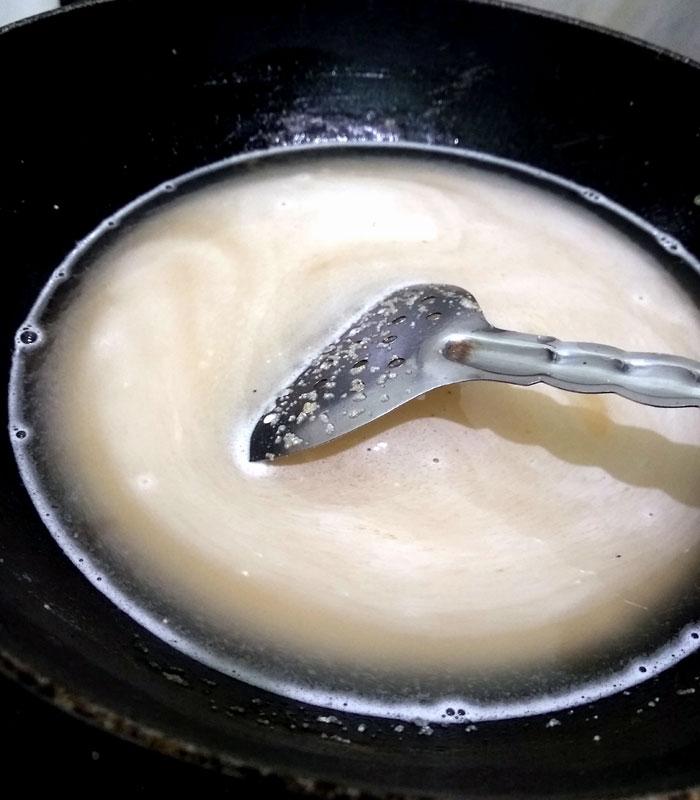 When the semolina is roasted, add about 1 1/2 cups of water to it.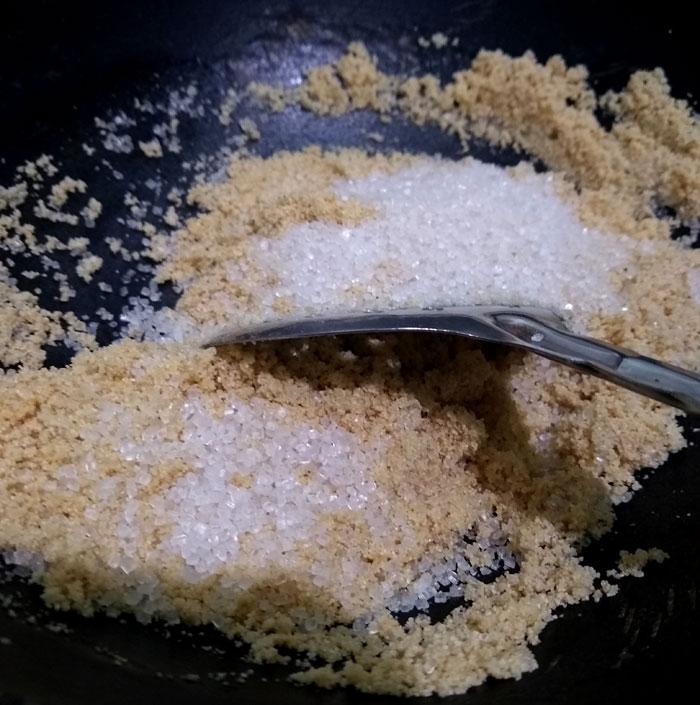 Now add sugar as per the above-mentioned quantity and stir well.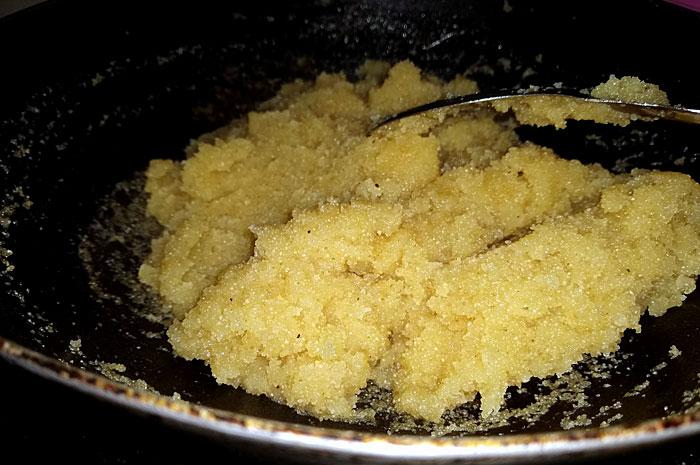 Allow the halwa (pudding) to cook on medium heat. Keep it running in between.
When the pudding starts to thicken, add powdered cardamom to it. Now add chopped cashews, raisins and almonds and stir.
Add the remaining ghee to the Suji ka halwa (semolina pudding) and stir later adding ghee makes it smooth and looks good.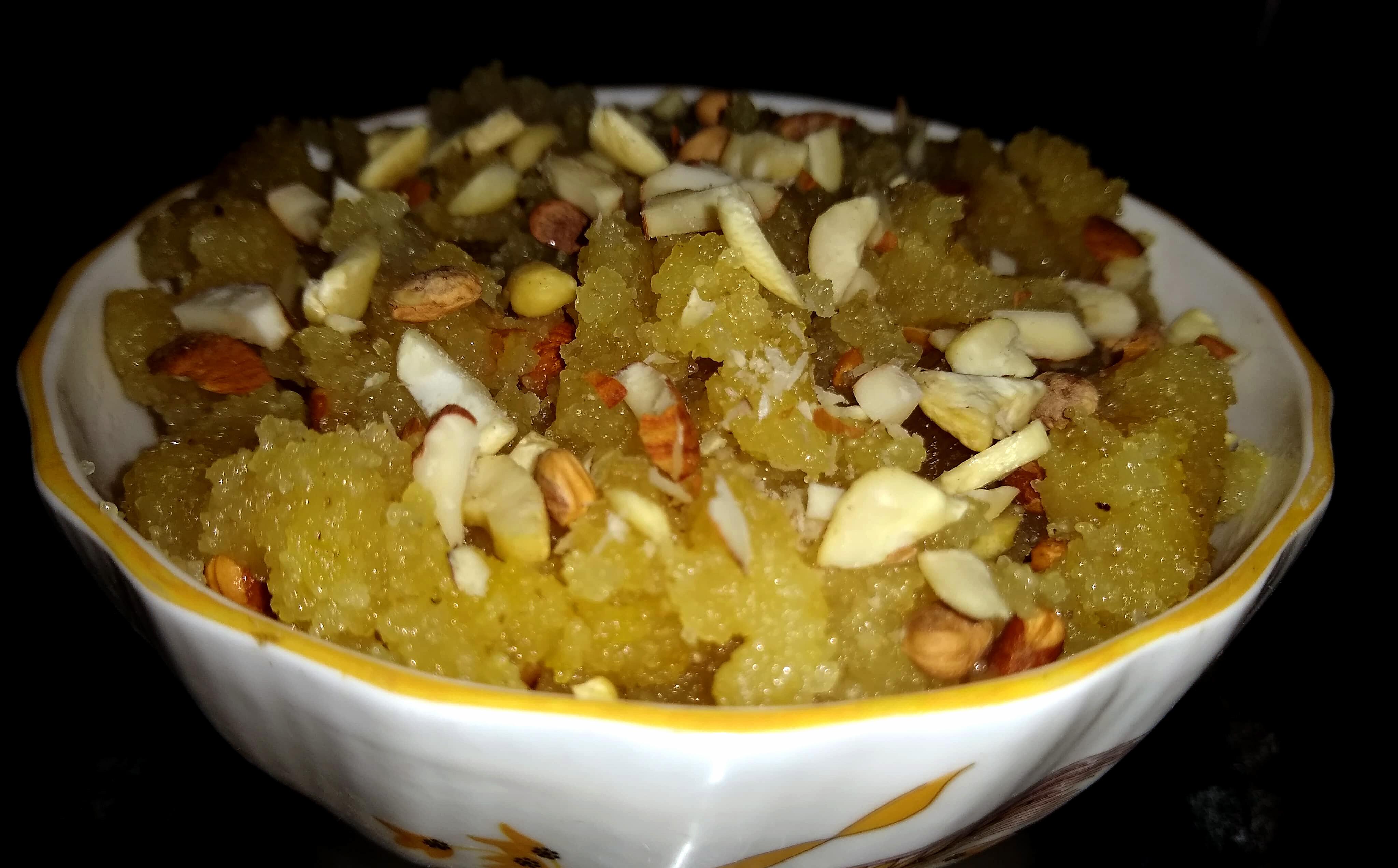 Your suji ka halwa (semolina pudding) is ready, take it out on a plate to serve and garnish it with cashew, raisins and almond pieces.
You can serve it with halwa puri, potato vegetable, and puri, in the early morning breakfast or with food. Read also.
Suggestions
You can use milk instead of water to make Suji ka halwa (semolina pudding) tasty and soft.
After adding semolina to the pan, reduce the flame, and keep stirring otherwise the semolina will burn on the surface and the pudding will become tasteless.
Main ingredients
Semolina, pure ghee, sugar, green cardamom, almonds, and cashews
Tags
Indian desert, Halwa, Suji, Breakfast, Pudding
Read also:
How to make Spring roll. Gajar ka halwa recipe.
For pin