Bread cake recipe (egg free cake)
Bread cake recipe | bread cake recipe without egg | egg free cake recipe. The bread cake recipe is an easy way to the instant cake. It is also easier than the traditional cake making method and its ingredients are easily available. The bread cake recipe is ready in about 35 minutes, now you do not need to go-to bakery for a small birth party or anniversary. Bread cakes can be made in many ways with a little variation.
For this, I made many experiments using buns or other types of bread, but the richest and soft cake is made from sandwich bread. And I give you personal advice that you also use sandwich bread. After making the bread cake, you can make frosting and decorations of your choice.
The bread cake recipe is an egg free cake if you are a vegetarian you can feel free to include it in your party. This recipe uses vanilla and Icing sugar along with vegetarian bread. People use dry fruits, honey, coffee, pineapple, etc. to make this recipe different.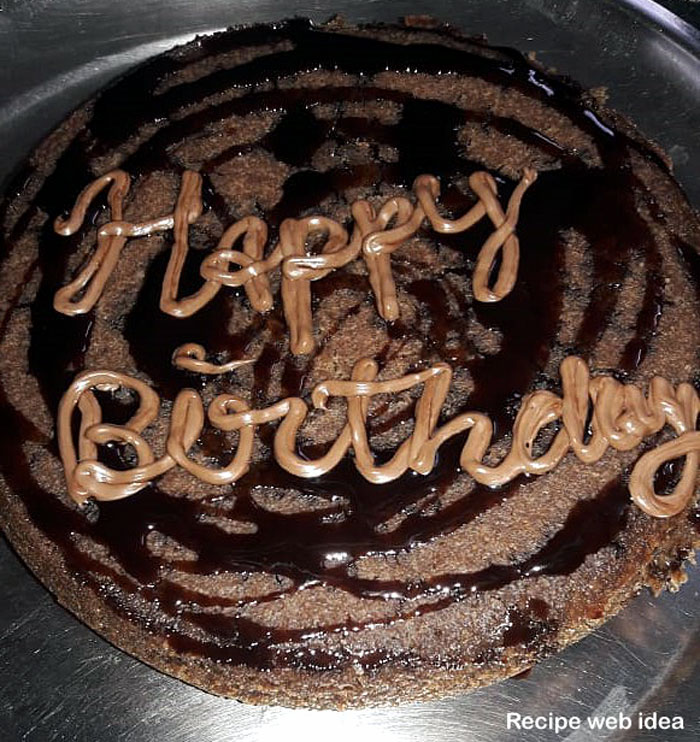 Preparation time                  15minutes
Cooking time                         30minutes
Total time                              45 minutes
 Serve for                              04 members
Difficulty level                      Easy
Course                                   cake
Cuisine                                   Indian Food
Ingredients for a bread cake recipe
Sandwich Slice Bread          12-15 (White or Brown)
Sugar                                      03tbsp
Milk                                        01 cup
Cocoa powder                        02tbsp
Honey                                    02tsp
Butter                                     02tbsp
Vanilla essence                     1/2 teaspoon
Baking powder                     01tsp
Baking soda                           01tsp
Colored sugar ball and star as required for decoration (optional)
2-3 cherries for decoration (optional)
For frosting
Icing sugar                             1/4cup
Butter                                     1/2 cup  (Unsalted)
Vanilla extract                       01 tsp
Milk                                        02 tbsp
Bread cake recipe
Preparation
First of all, prepare the frosting by taking whipping cream. For this, put whipping cream, vanilla essences in a large bowl and add icing sugar and beat with an electric beater.
Your cream frosting cake is ready. Keep it in the fridge for a while and remove it when needed.
After all the ingredients are ready, place the white bread slices on a flat surface and separate them with the help of a knife.
Take bread slices in a mixer and make bread sawdust.
Recipe method
Add sugar and water in a pan as per the above-mentioned quantity, add honey to it and let it melt.
Add 2 tablespoons butter and milk to the solution and stir well.
Now add the bread powder and stir well, there should not be any lumps in it.
Add baking soda, baking powder,  cocoa powder, and vanilla essence and let the batter rest for 5 minutes.
If needed, you can add some water to the batter.
Preheat the oven to 180 degrees. Grease the baking tray with oil and bake the cake for 30 minutes.
You can keep the size and design of the cake of your choice.
Bake a knife or toothpick on the cake in the baking tray to check if it is baked correctly.
Take out the cake from the baking tray and let it cool, do this frosting and decorating it as per your wish.
You can make frosting at home or buy it from the market.
*I have used Hershey's chocolate syrup pouch to write Happy Birthday.
*This is an egg free cake recipe, I made this cake for my daughter's birthday, I have melted the chocolate for its decoration.
Main ingredients
Sandwich Slice Bread, Sugar, Milk, Cocoa powder, Honey, Butter, Vanilla essence, Baking powder, Baking soda.
Keywords
Cake, Bread cake, Cake recipe, egg free cake recipe
Read also
Veg Manchurian: famous Indo Chinese dish.  Badam halwa recipe step by step. How to make Chakli at home. How to make mangode recipe. Laccha Parata recipe step by step. Famous Rajasthani dish Gatte ki sabzi. Veg noodles recipe famous street food.  Spinach Broccoli saag step by step recipe. Morning breakfast Cheese balls recipe. Rava appam recipe at home.
For pin