Apple Pie recipe
An apple pie recipe from an Italian friend of mine, which he made at home during my stay in Italy. This is my favorite recipe from that time, today I am sharing this recipe with you. You must enjoy this pie recipe this weekend. Although it is a bit sweet recipe and you like sweets then try this pie recipe at home. You will get all the ingredients required in this recipe very easily. The sweet apple filling, all-purpose flour and butter, sugar powder and baking powder, etc. to make this recipe give it a memorable taste. Read How to make Apple Pie recipe (Easy and best apple pie recipe) in this article.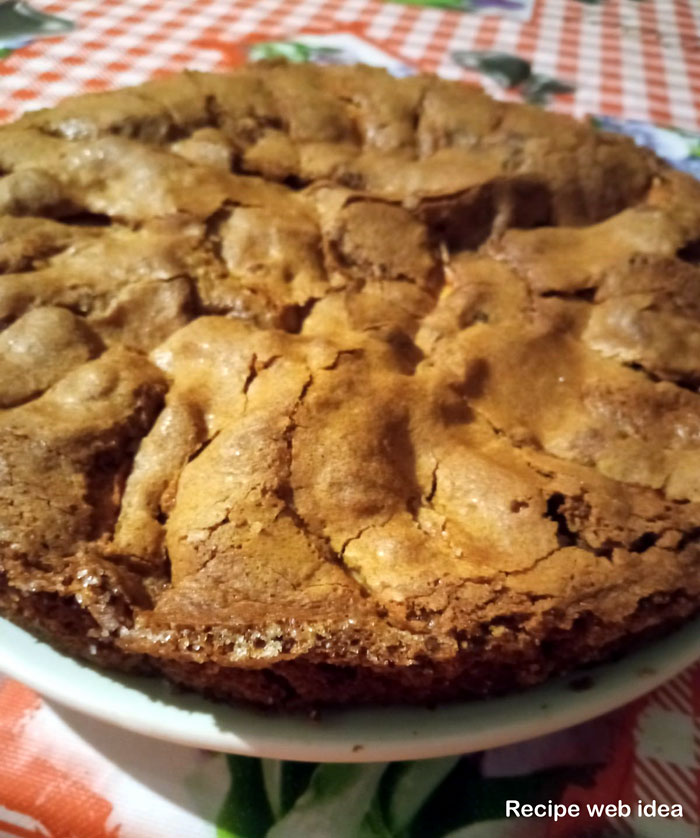 Our other popular Italian recipes
Grilled Tilapia Fish with Asparagus (Tilapia recipe with Lemon)
How to make White Sauce Pasta recipe.
Italian Semolina Pancakes recipe.
Polpette di Ceci (Chickpea balls recipe)
Italian white bean pie recipe.
Preparation time                                      20 minutes
Cooking time                                             45 minutes
Total time                                                    01 hour 05 minutes
Serve for                                                     6-8
Difficulty level                                           Easy
Course                                                          Dessert
Cuisine                                                         Italian Cuisine
Chef                                                              Eufrasia Burzio
Ingredient Italian Apple pie recipe
To knead the dough
All-purpose flour (Maida)                     02 cups (300 grams)
Salt                                                                 01 tsp
Butter                                                           03 tsp
ice water                                                     as needed
apple pie filling
Can Spur Apple (Red Chief Apple)    1 kg (peeled and cut)
Sugar powder                                             150 grams
Flour                                                              02 tbsp (dusting)
sugar                                                             01 tbsp
 Salt                                                                1/2 tsp
Cinnamon                                                   1 tsp (grated)
Nutmeg                                                       1/3 tsp
Lemon                                                          1/2
Egg                                                                 01 (beaten)
How to make an apple pie
First, remove the peel of the apple and then separate the core. Now cut it into slices.

Now in a medium-sized bowl add all-purpose flour and salt and mix well.

Add butter according to the quantity mentioned above and mix it well with the help of a fork, small lumps remain in the mixture.

Slowly pour the ice water over the mixture and keep mixing the dough, taking care that the dough should not be too dry and sticky.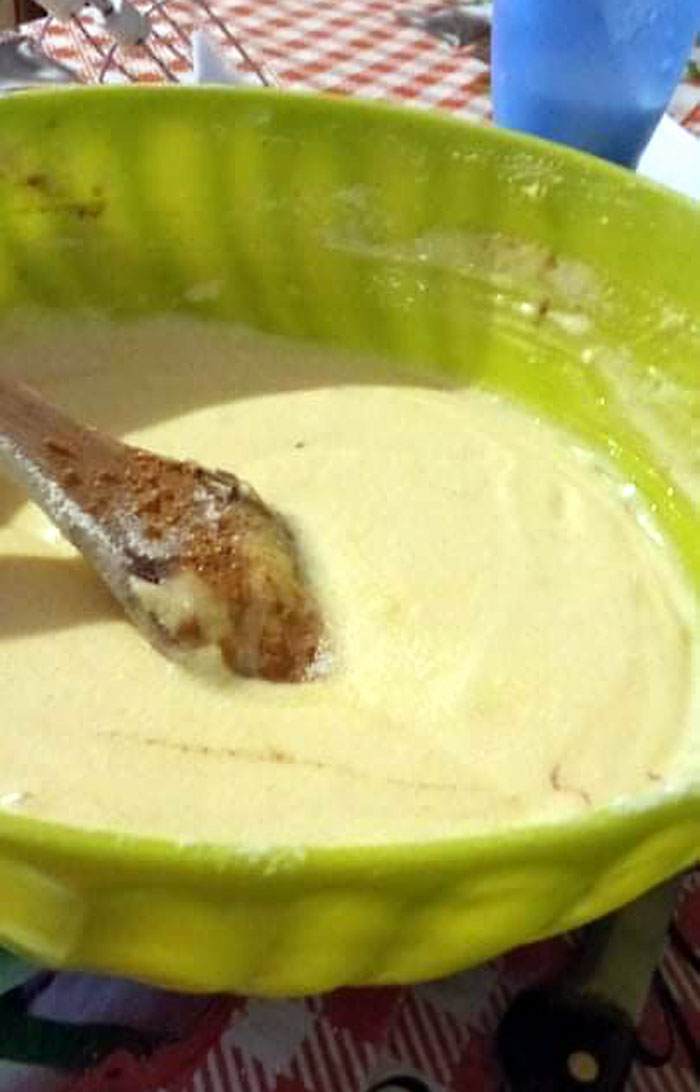 Now add flour, salt, sugar, cinnamon, nutmeg, and lemon juice to the chopped apples and mix well.

Mix it well so that the whole pieces of apple are coated well.

Now refrigerate it to cool down.

Preheat your oven to 375°F.

Sprinkle a little flour and roll out two pieces of pie dough into round and thick ones.

Place one round of the pie on the dish and make sure it covers all of the dishes. If it is too much, trim it.

Fill it with the apple mixture and pat it lightly.

Cover the second rolled dough on top, using your hand to scrape off the excess and seal up.

Now brush the pie with the beaten egg. Sprinkle sugar on top.

Cut four slits on top of the pie with a knife.

Now bake the pie shell at 350 degrees Fahrenheit, take it out, and let it cool for about 8-10 minutes, or bake it till it turns golden brown.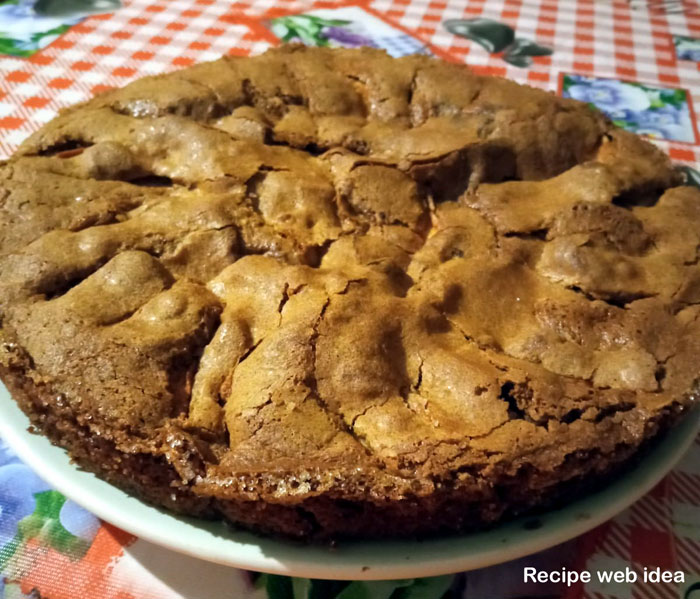 Remove apple pie from bake and allow to cool completely. Slice after cooling.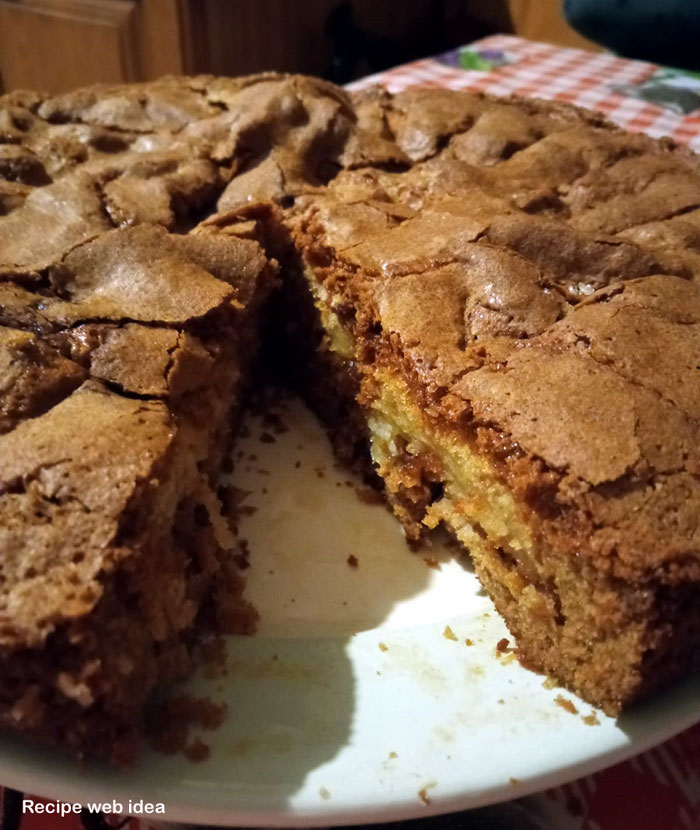 Cut it and serve, or pour vanilla ice cream on top and serve it.
Main Ingredients
All-purpose flour, Salt, Butter, ice water, Apple, Sugar powder, Flour, Sugar, Cinnamon,  Nutmeg,  Lemon, Egg.
Main keywords
Apple pie recipe, Pie recipe, Italian recipe, Dessert, apple pie filling, how to make apple pie. 
Read also:
Mawa jalebi recipe step by step. Gujrati famous recipe Chakli. How to make Cheese balls at home.  Laccha paratha recipe Dhaba style. How to make Mathri recipe. Gujia recipe for your Diwali festival.
For pin: