Mawa Jalebi recipe
Mawa Jalebi (Khoya jalebi ) is a popular sweet and famous street food of Madhya Pradesh. You may have eaten jalebi made from maida but you may not have heard of this jalebi. This jalebi uses grated khoya with maida. It is so delicious to eat that it feels like eating again and again. You can make this instant jalebi recipe easily at home. In this post, you will learn step by step method of making Mawa Jalebi recipe at home.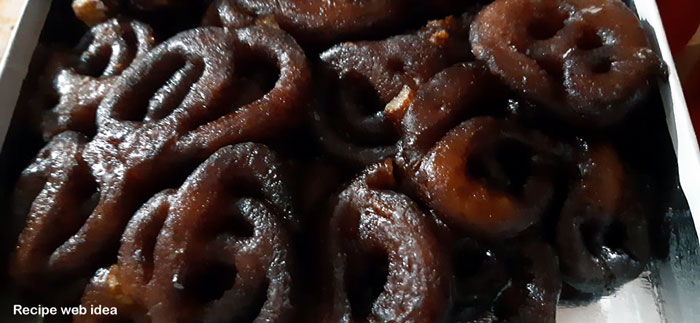 Click for our other popular recipes.
Maida Jalebi recipe method step by step at home. How to make Gulab Jamun. Rasmalai recipe step by step.
Preparation time                10 minutes
Cook time                             40 minutes
Serve                                      05 members
Difficulty level                     Easy
Food                                        Dish of Madhya Pradesh
Ingredients for making mawa jalebi
Mawa (khoya)                     250 grams (crumbled)
Fine flour (Maida)              50 grams
Sugar                                       300 grams
Ghee                                       for frying
Cardamom powder           a pinch
Saffron threads (kesar)   10-15
Milk                                         1/2 cup
Preparation for Mawa jalebi recipe
First take fine flour (maida) in a large bowl according to the above mentioned quantity, then dissolve it slowly by adding water.
Dissolve it very well, there should not be any lumps in it. Keep in mind that the solution should not be too thick and too thin.
Mix this solution well for 5 minutes and allow it to rest for about 1-1 1/2 hours at room temperature.
Crumble the mawa in a separate bowl, add 1/2 cup milk and a pinch of cardamom powder and mash it well. Cover it with a cloth and leave it for an hour.
Now your mawa mixture and maida batter is ready, mix it together, and mix it well. Now your mawa jalebi mixture is ready.
How to make sugar syrup?
First take 2 tablespoons of water in a bowl and add saffron and keep aside.
Place a pan on the gas and heat it. Add sugar and add a cup of water and allow the sugar to dissolve. After about 3-4 minutes, the sugar dissolves completely and becomes syrup.
Remove the syrup with a spoon and place it between the finger and thumb and prepare 1 string consistency.
Now put water of saffron in this syrup and turn off the gas.
How to make Mawa Jalebi
To make Mawa Jalebi, choose a heavy bottomed pan, put it on the gas, add ghee and heat it.
When the ghee gets hot, pour the mixture of jalebi into the cloth cone (a thick fabric cone with holes on the surface) Close the upper part of the cone and rotate it in the direction of the watch with light pressure and make the shape of the jalebi. .
Slow down the gas and fry the jalebi till it turns golden brown, now flip it over and fry it till it turns golden brown on the other side.
Put Jalebi in hot sugar syrup and immerse. Soak it in sugar syrup for 4-5 minutes.
Now make jalebis of all the mixture and put them in sugar syrup.
Your mawa jalebi is ready, take it out from the syrup and serve hot.
You can also eat it cold, after keeping it in the fridge, you can eat it for 2-3 days.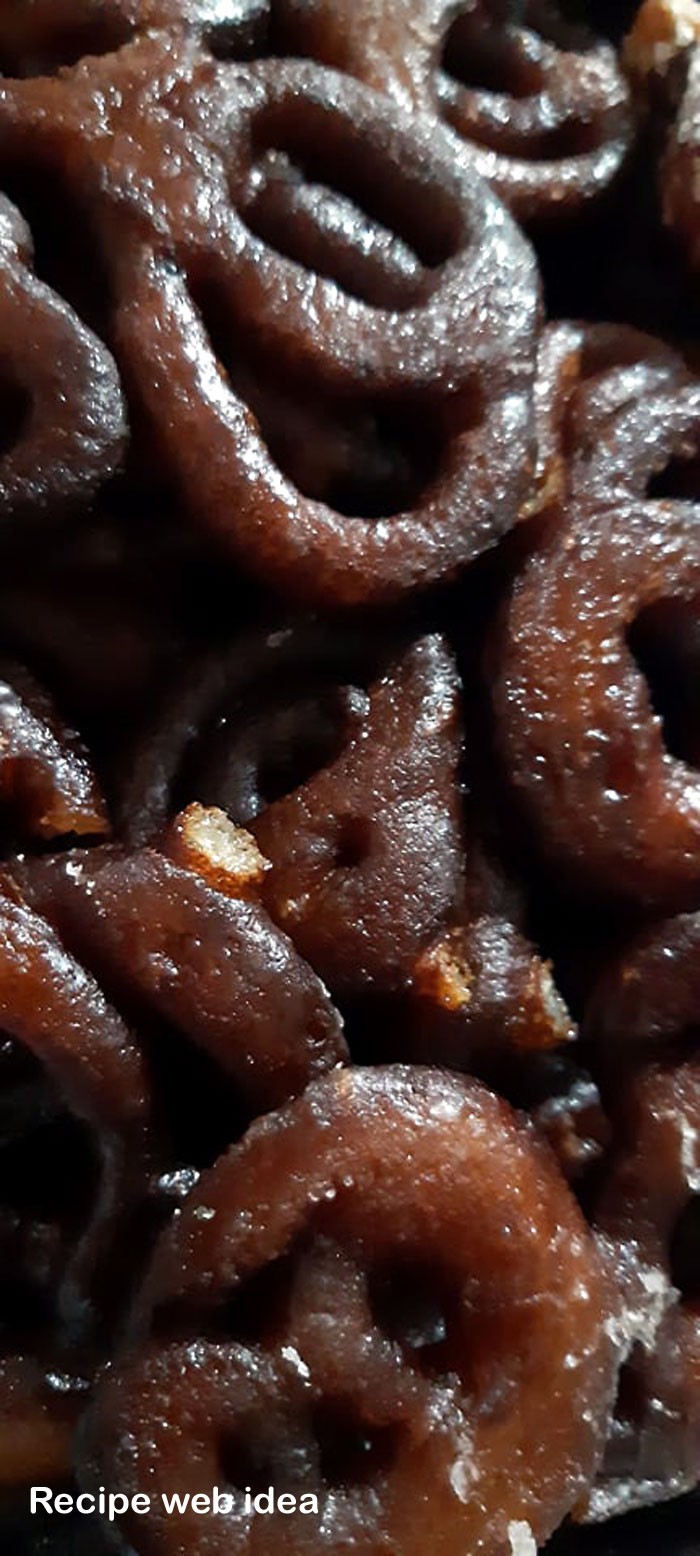 Suggestion
Main Ingredients
Mawa (khoya), Fine flour (Maida), Sugar, Ghee, Cardamom powder, Milk.
Main keywords
Mawa Jalebi, jalebi , Mawa Jalebi recipe, khoya jalebi, Indian dessert, jalebi recipe, instant jalebi recipe.
Read also:
Tostada recipe easy steps. How to make Habshi Halwa at home. Mathri recipe step by step. Roasted mushroom with vegetables. Namak pare recipe at home. Dry fruits laddoo recipe (Healthy laddu). Onion fritter recipe. How to make Home made french fries.
For pin: