Bean pie recipe (Pot Pies recipe)
Bean pie recipe or pot pies recipe is a tradition that not many people are familiar with. These Italian recipes are the perfect choice for dinner parties! You can call it a type of dessert, if you make it once then it will be the first option for your parties. You can serve this soothing Italian meal with a side salad. read also.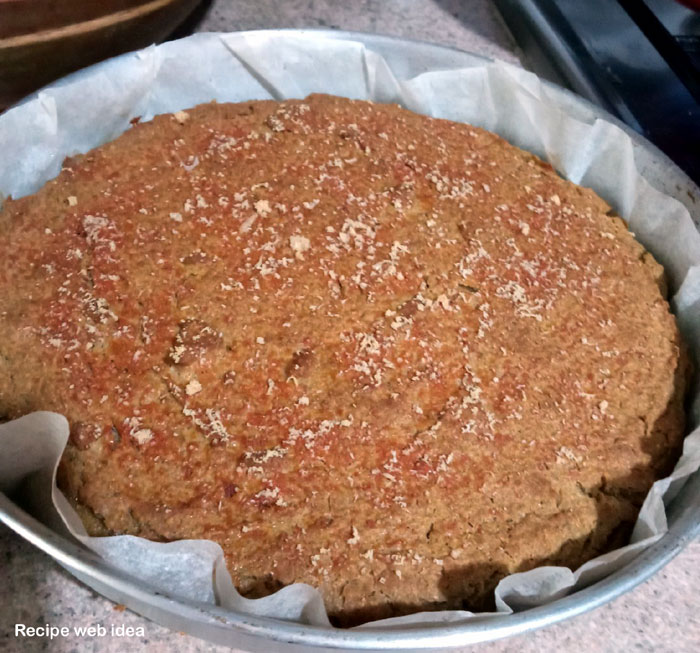 Our other popular Italian recipes.
How to make Masala pasta recipe.
Spaghetti with Tomato Sauce.
Italian Semolina Pancakes recipe.
Polpette di Ceci (Chickpea balls recipe)
Preparation time                                30 minutes
Cooking time                                       45 minutes
Additional time                                    12 hours (overnight )
Total time                                           01 hour 15 minutes
Serve for                                             6-8
Difficulty level                                     Easy
Course                                                 Dessert
Cuisine                                                Italian Cuisine
Ingredient Italian Bean pie
Boston bean (white pea bean) Cane  420 gram (15 ounces) Washed and drained
Milk                                                     300 grams (10. 50 ounces) can evaporate milk
Butter                                                  02tbsp (melted)
All-purpose flour                                02 tbsp
Nutmeg                                               01 tsp (grated)
Cinnamon                                            01 tsp (grind)
Sugar (white)                                      21/2 cup
Eggs                                                     04 (Separate 02 egg yolks)
Vanilla extract                                    02 tbsp
prepared pie crusts (deep-dish )        02 (optional)
Step-01
Soak dry beans in water overnight. Then cook the beans until soft.
Step-02
Firstly, keep the oven preheated to 230 degrees Celsius (450 degrees F). Now place the deep pie crust in a 22.86 cm (9 inch) pie dish.
Step-03
Evaporate the milk, melt the butter, cinnamon, and nutmeg. Keep eggs and egg yolks separate.
Step-04
When all ingredients are ready, add white pea bean, evaporated milk, melted butter, ground cinnamon, and nutmeg to the food processor pot.

Now add all-purpose flour, white sugar, vanilla extract, eggs, and egg yolk. mixing all ingredients until smooth. About 1 in this process. It takes 5 minutes. Now your filling is ready, pour it into the pie crusts.
Step-05
Now bake the pie crusts at 230 degrees Celsius for about 12-15 minutes.

After 15 minutes reduce the heat and bake at 175 degrees celsius). Bake and wait for the filling to set or until the crust pie turns golden brown. Bake it for an additional 30-35 minutes.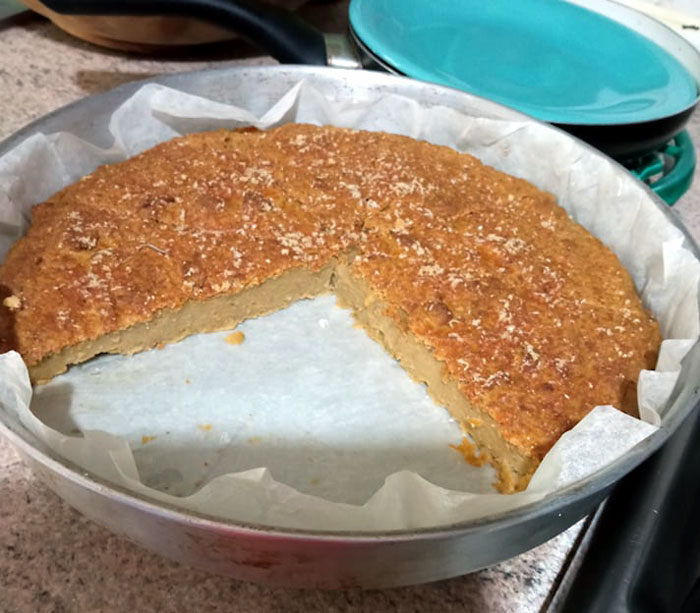 Bean pie is ready, take out the crust, and let it cool. Now cut it, and serve hot or cold.
Main Ingredient
Boston bean, Milk, Butter, All-purpose flour, Nutmeg, Cinnamon, Sugar (white), Eggs, Vanilla extract, prepared pie crusts.
Main keywords
Italian Bean pie, Bean pie, Italian recipe, pot pie, 
Read also:
How to make Vanilla cake. Mathri recipe step by step. Potato cheese balls recipe step by step. Pperonata recipe with peppers and onion. How to make spaghetti recipe.  Mix vegetables soup recipe step by step. Pumpkin meatballs recipe with adobo sauce. Homemade Pico de gallo recipe. Green peace nimona recipe.
For Pin