Vegan Pico de gallo recipe
Pico de gallo is a Spanish sentence and literally means "beak of a chicken." Or you can call it fresh salsa which is a mixture of finely chopped onions, tomatoes, jalapeno peppers, and lemon. Pico de Gallo recipe is also known as the "salsa Fresca recipe". It is so easy to make and the ingredients are readily available, making it a truly flavorful Mexican dish, people use it as a topping on tacos, burritos, and many other delicious dishes.
salsa fresca recipe is the perfect Mexican salsa recipe for everything. You can enjoy this masala salsa with any number of delicious Mexican dishes or tortilla chips.
Difference Between Salsa and Pico De Gallo
Salsa is usually fluid, while pico de gallo has very little liquidity, it is chunky salsa.
When it comes to salsa, something that comes to our minds like a stewed, liquid consistency comes to mind. Whereas pico de gallo is always prepared from raw ingredients.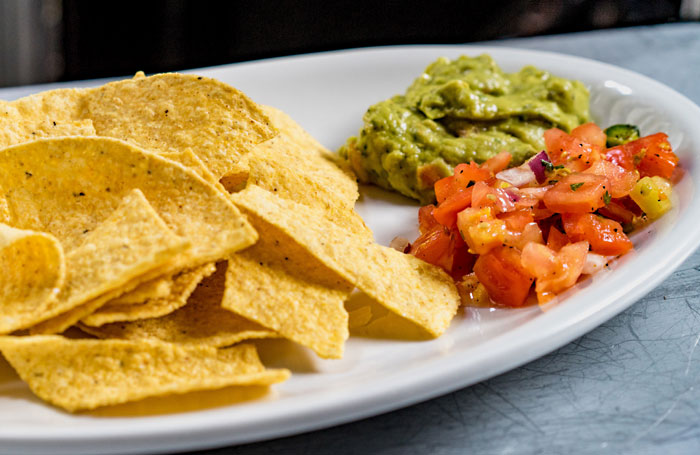 Check out our other Mexican dishes
How to make Tostada at home.
Preparation time                15 minutes
Total time                              15 minutes
Serve for                                05
Difficulty level                     Easy
Course                                    Side  recipe
Cuisine                                   Mexican dish
Ingredients for pico de gallo

 

 
Fresh Tomato                      04 (seedless and cut)
White onion                         2/3 cup (finely chopped)
Green coriander                 1/2 cup (finely chopped)
jalapeno                                3-4 (finely chopped)
Black peppers                      1/2 tsp (Grind it)
Lime                                        01 (take out the juice)
Salt                                           as per taste
How to make pico de gallo  
Pico de Gallo is an easy and scrumptious Mexican chunky salsa recipe. You can make it at home in very little time with fresh ingredients. All its ingredients are easily available.

Wash and chop all the ingredients thoroughly.

When the ingredients are chopped, add chopped tomatoes, white onions, jalapeno peppers in a large bowl and mix well.

Add chopped coriander, salt, and lemon juice to this mixture and mix well. And finally, sprinkle black peppercorns.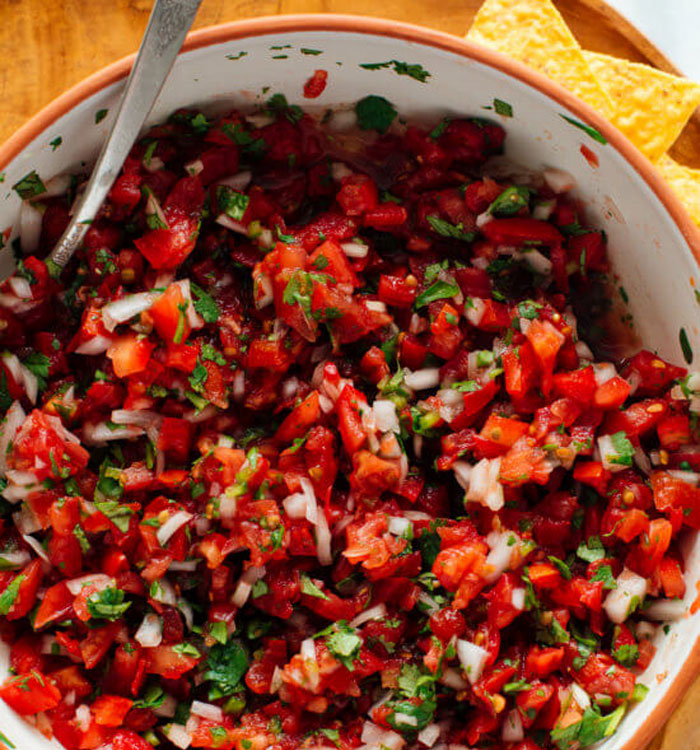 After mixing all the ingredients leave it for 15 minutes, this will give a good taste of all the flavors together. But if you can't wait, you can start by serving it with tortilla chips or other recipes and enjoy the Mexican taste.
Suggestions
In salsa fresca recipe, you can use chopped red onions instead of white onions.

In this, you can use fresh corn kernels, chopped capsicum, or fresh cucumber.

You can also add tempering of cumin and green coriander to it. Read also.
Main Ingredients
Fresh Tomato, Onion, Green coriander leaves,  jalapeno, Lime, Salt.
Main keywords
pico de gallo, salsa Fresca, salsa Fresca recipe, Mexican dishes, homemade pico de gallo.
Read also:
How to make aloo tikki chaat. How to make mangode. Rava appe recipe at home. Kanda poha recipe step by step. Spaghetti recipe step by step. Famous Indian dessert Gulab jamun recipe. Paneer korma recipe easy steps. Masala pasta recipe. 
For Pin