Semolina Pancakes
Semolina pancakes are a popular breakfast in Italy, which people like for breakfast or brunch recipe. However, this delicious recipe is also very popular in Indian and Middle Eastern cuisine. This is a very easy recipe and you can make it both sweet or salty to suit your taste. We made our Semolina pancakes as a sweet breakfast or brunch. This pancake made of semolina has a beautiful and attractive texture. we are introducing the Italian Style Semolina Pancake recipe in this article.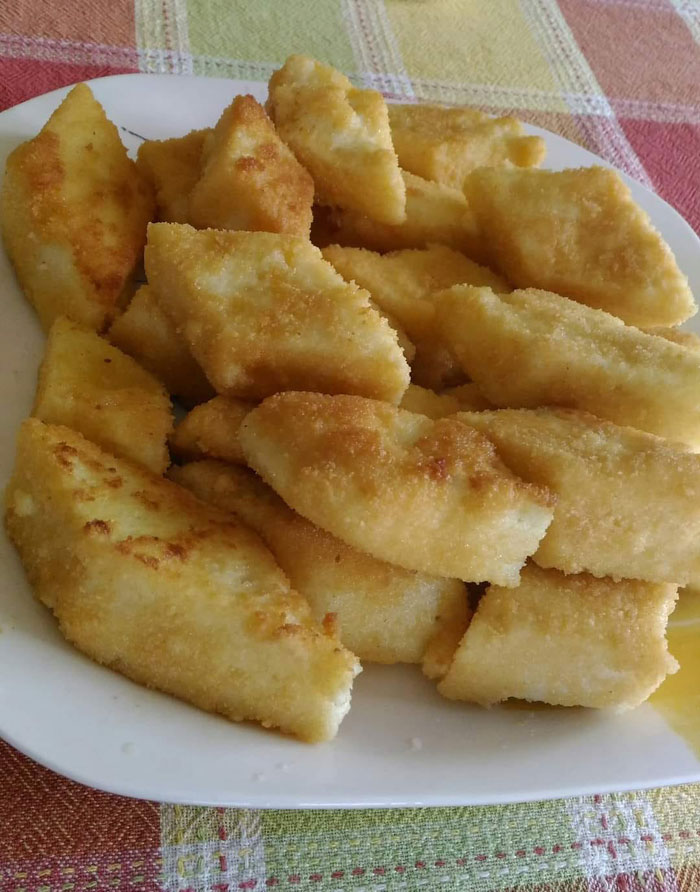 Click for our other popular pancake recipes.
Preparation time                     10 minutes
Cook time                                 30 minutes
total time                                  40 minutes
Serve                                          04 members
Difficulty level                         Easy
Cuisine                                       Italian  cuisine
Course                                        Breakfast or brunch recipe  
Ingredients for semolina pancake recipe
Semolina                                   200 grams
Milk                                             1 liter (full cream)
Sugar                                           100 grams
Lemon                                        01
Eggs                                             02
Breadcrumbs                           1 cup
Lemon peel
 Oil                                                to fry

How to make Semolina pancake
First, you peel the lemon and grate the zest, and put it in a bowl

Now take milk as per above-mentioned quantity, add sugar and boil it,

Add semolina to it and add the juice of 1 lemon and mix well.

Cook this mixture on low flame continuously for 10-12 minutes.

Spread the prepared mixture on a smooth and flat surface, and allow it to cool.

When it cools down, cut it into the desired shape or leave it as it is.

Meanwhile, take out the eggs in a bowl and beat them well.

Now spread the breadcrumbs on a flat plate.

Now pass the sliced ​​pancakes first with the egg and then with the breadcrumbs.  

Pour oil in a large pan and heat it, now add chopped semolina pancakes and light fry, now turn it over and fry it on the other side as well.

Take out the pancake and serve hot.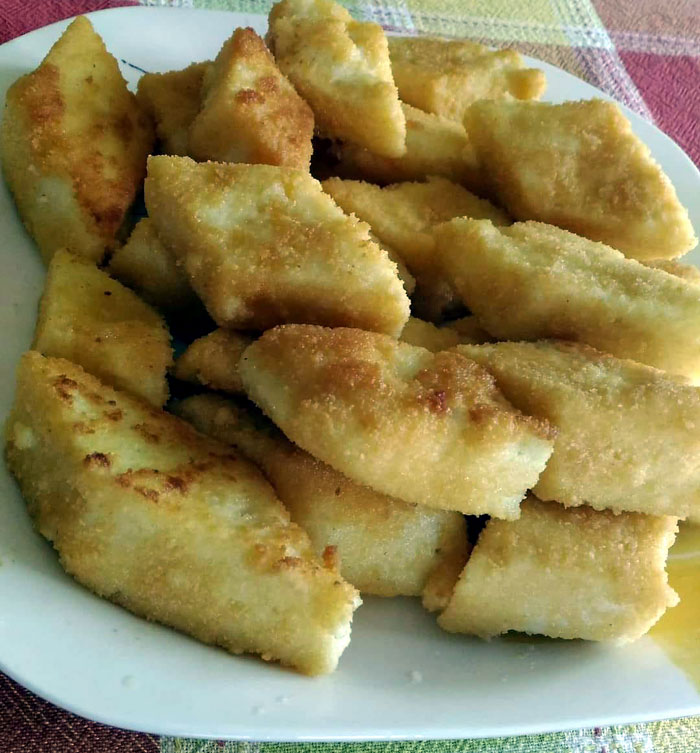 Suggestions
If you like salty pancakes, use salt instead of sugar.

You can make a batter with semolina and keep it for 1-2 hours and you can also spread it on the griddle by adding baking soda.
Main Ingredients
Semolina,  Milk, Lemon peel,  Sugar,  Lemon juice, Eggs, Breadcrumbs, Oil.
Main keywords 
semolina pancakes, semolina, pancakes, Breakfast, brunch recipe,  Pancake recipe.
Read also:
Maharashtrian Puran poli recipe. Roasted mushroom with the vegetable recipe. How to make Mawa jalebi. Kalakand recipe step by step. Chicken shish kabob recipe. Veg Manchurian recipe step by step. How to make Masala kaju namkeen. Dry fruit laddu recipe at home. Sweet sesame chicken wings recipe.
For pin