Idli recipe (South Indian recipe)
Idli recipe made with rice and urad dal paste is a popular south Indian recipe and ideal breakfast. It is like a sponge cake and is also nutritious from the taste and health point of view. Being incredibly low in calories, it is loved by people of all ages and classes. learn How to make Idli with pressure cooker in this article.
Idli is served hot with coconut chutney and sambar. Today we are telling you how to make idli in a pressure cooker, how to temper idli and other tips related to it. read also.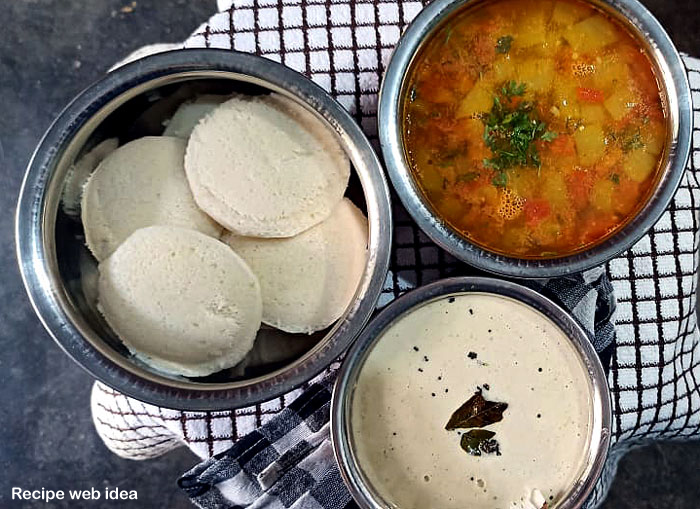 Other popular south Indian dishes
How to make Sambhar vada. Masala dosa recipe step by step. Uttapam recipe at home. Traditional south Indian recipe Rava appam.
Preparation time              15 minutes
Extra soaking time           4 hours
Cook time                           45 minutes
total time                            60 minutes
Serve                                    05 members
Difficulty level                   Easy
Cuisine                                 South Indian recipe
Course                                  Breakfast
Ingredients for Idli recipe
(1 cup = 200 grams)
Rice                                        400 grams
mustard seeds                  1/2 tsp
baking soda                        01 pinch
curry leaves                        8-10
Urad dal                               100 grams
Salt                                         as per taste
Oil                                           1 tbsp (for applying in the idli stand)
Prepare idli batter
In a large bowl, soak the rice according to the above-mentioned quantity and in another vessel, also soak the urad dal (lentils) for 4 hours.
After 4 hours, drain the excess water from both bowls with the help of a sieve.
After draining the excess water from both the bowls, grind them coarsely with a food processor.
 Mix these two together, add salt according to taste, add a little 01 pinch of baking soda, curry leaves, and mustard seeds.
Mix the mixture well and rest it in a warm place for about 12 hours.
Leave the mixture to ferment, you will see that the mixture doubles after fermentation.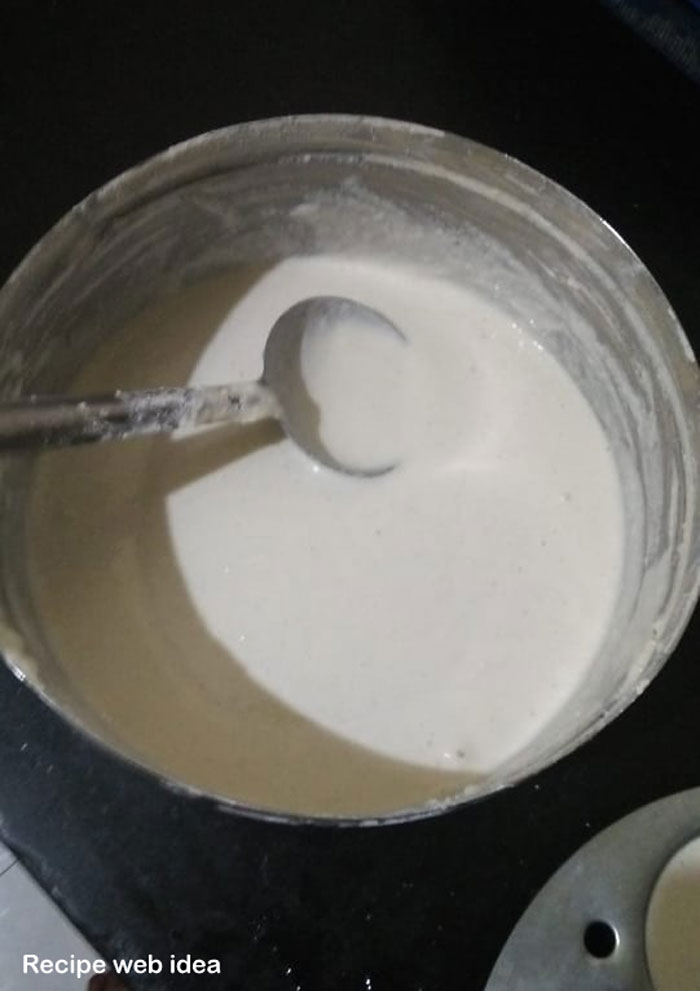 Now your idli batter is ready.
How to make Idli Recipe
Mix this solution well, if the mixture is too thick, then add little water, do not make it too wet otherwise it will not become spongy.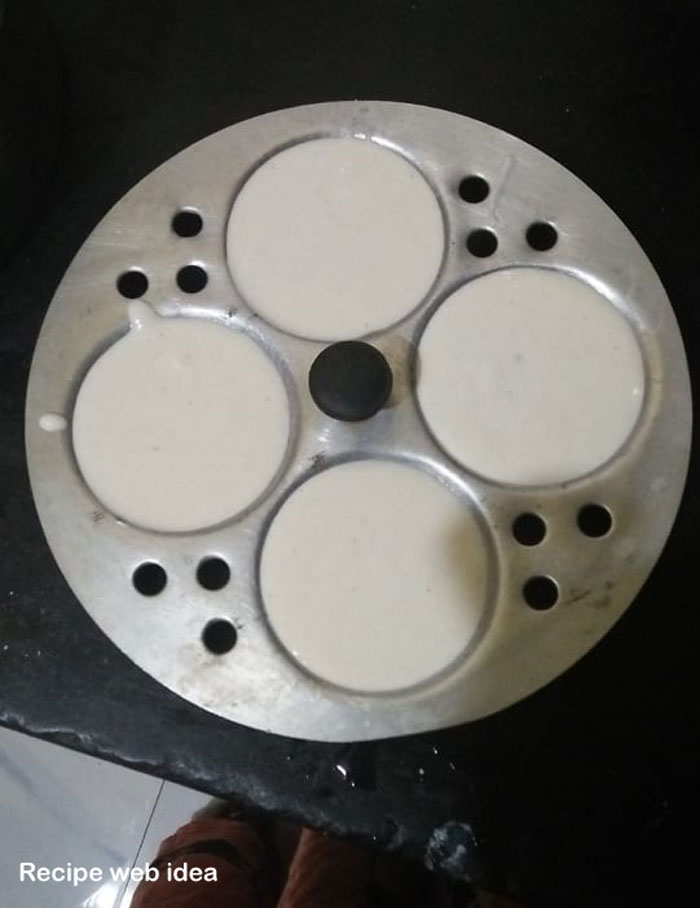 Now you have to pour the batter into the idli stand, but before pouring the batter, apply grease to the mesh plates of the stand, and fill the stand with batter.
Although there are many traditional utensils for making idli, I make it with a pressure cooker. You can also make it with a pressure cooker.
Clean the pressure cooker thoroughly and put it on the gas and add two glasses of water and let it heat up.
Now put the stand full of batter in the cooker and remove the whistle and close the lid.
Increase the flame to high and cook for about 9-10 minutes.
After this time, heat the cooker from the gas. With no whistle, you can open the lid immediately.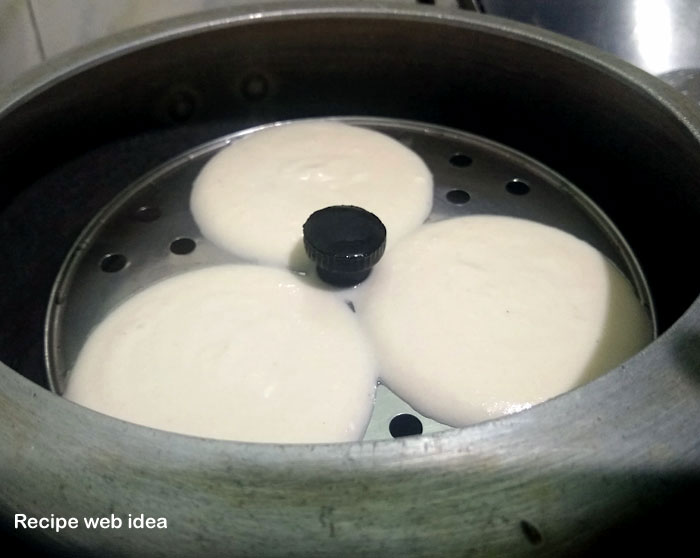 Remove the lid and take out the stand.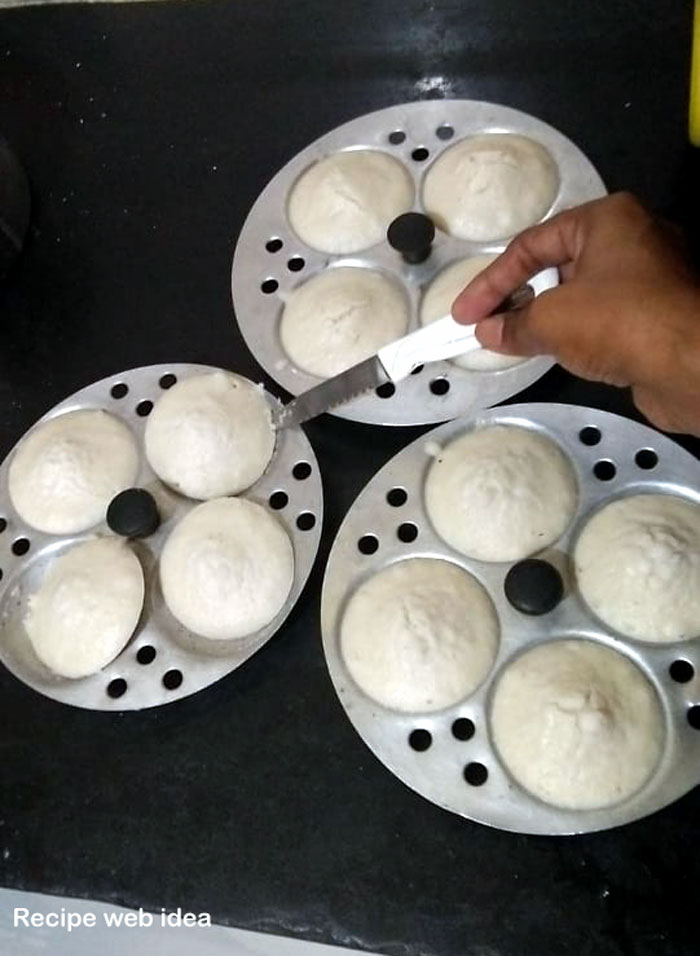 After about 15-20 seconds, take out the idlis with the help of a knife and keep them on a plate.
Grease the stand again and prepare the remaining idlis by filling the batter.
How to serve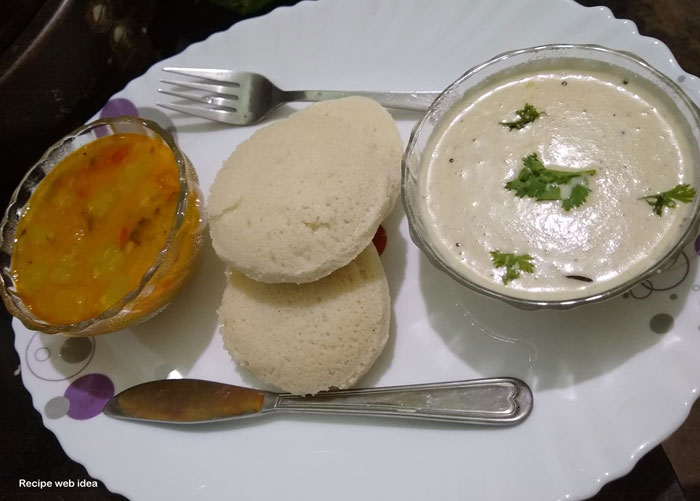 Your idli is ready, you can eat it both hot and cold.
If you serve cold idlis then sambar is hot with it. Serve it with coconut chutney, hot sambar, and red hot chutney. Read more
If you like fried idli then heat some oil, add mustard seeds and curry leaves and fry it lightly.
Important tips
If you want the idli to be completely white, wash the rice 3-4 times before grinding it.
Grease the stand properly, this will prevent the batter from sticking and will be easy to drain.
Read also:
Hoe to make spaghetti with sauce. Roasted mushrooms with vegetables. How to make Masala Kaju. Green peas Nimona recipe step by step. Vegan Pumpkins meatballs recipe. Semolina Pancake recipe step by step. Zarda rice recipe step by step. Rava besan ladoo recipe step by step.
For Pin