Mango pickle recipe (Aam Ka Achar Recipe)
As the summer season approaches, everyone starts remembering the mango pickle (Aam Ka Achar Recipe). The spicy taste of mango pickle recipe makes your food tastier. Mango pickle (Aam Ka Achar) is made in the summer season and is eaten throughout the year. Although it is made differently in homes, we are giving you the most popular and easiest method of making mango pickles. Read also.
Make mango pickle 3-4 times after it rains, your pickle will be delicious. When buying raw mangoes for pickle, a little attention is required. Mango should be completely fresh and tight, the pickle will spoil quickly with rotten throat or stained mango. Mango should not be fibrous, otherwise, the pickle will not be very tasty. Let us tell you the method of making mango pickle (Aam Ka Achar).

Mango Pickle Ingredients
Raw  Mango                                                       2 kg (cut into pieces)
Mustard oil                                                         02 liters
Salt                                                                         300 grams (as needed)
Turmeric powder                                             50 grams
Fenugreek seeds                                             100 grams
Thick Fennel                                                       100 grams
Red chili powder                                             50 grams
Yellow mustard seeds –                                 100 grams (Coarse powder)
Black pepper powder                                     02 spoon
How to make Mango pickle
Wash the mangoes thoroughly with clean water and leave them at room temperature for a few hours. This will dry his water well. Read also.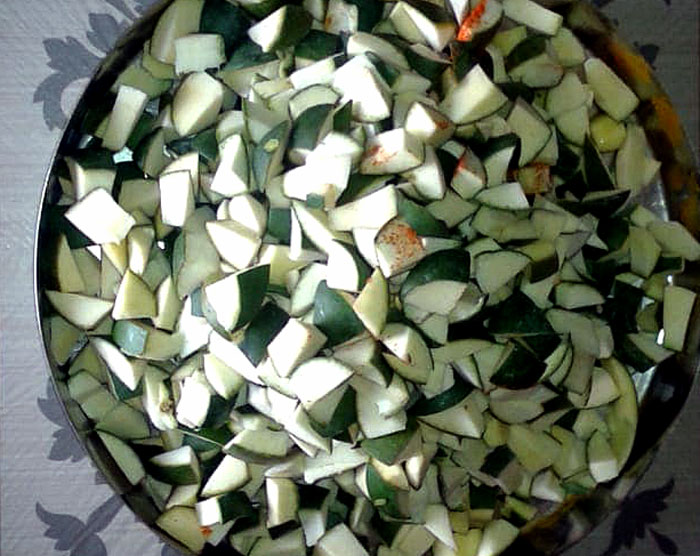 Cut mangoes into voluntary shapes with the help of a large knife. You can also keep the chopped mango in the sun to dry it well.
Grind the fennel, yellow mustard, and fenugreek seeds coarsely from the mixer grinder, and set aside.
Take oil in a deep bottom pan and heat it well. Turn off the gas when the oil is well heated.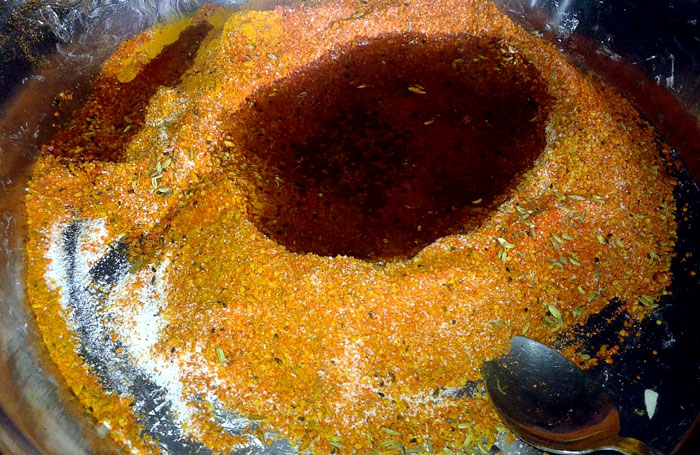 Now add coarsely ground fennel, yellow mustard and fenugreek to it. Add turmeric powder and chili powder and mix well.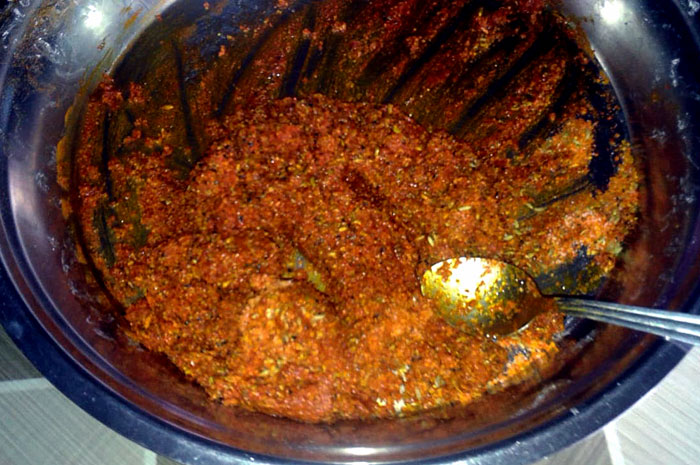 Now add black pepper powder and 300 grams of salt. Mix it well with a spoon.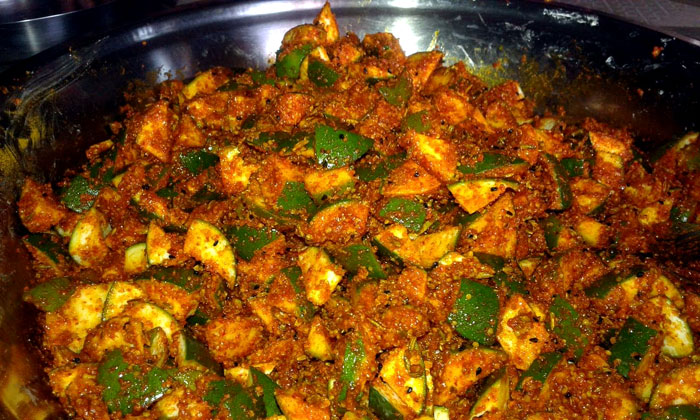 Your pickle mixture is ready. Pour this mixture over the chopped raw mangoes and mix well.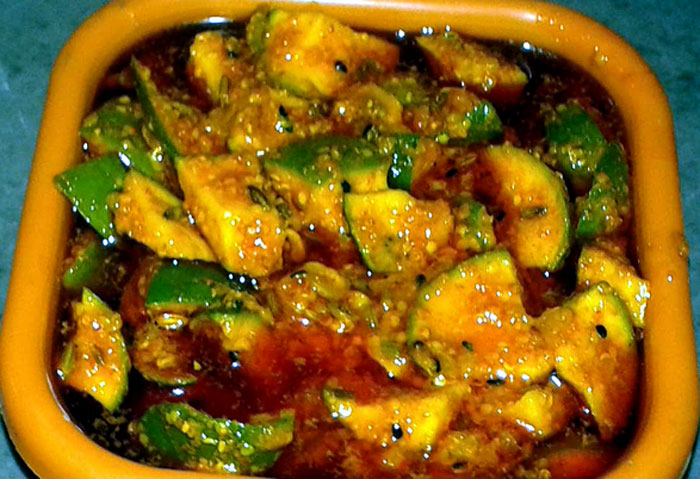 Cover and leave the pickle for 10 minutes.
Now put it in a glass or plastic jar and pour all the remaining oil.
Shake the mixture well and close the lid. Leave the jar in the sun or at room temperature for 6-7 days.
Stir the jar occasionally, so that the mixture mixes well.
Now your mango pickle is ready, it becomes fit to eat in 7-10 days, but it is slightly stiff.
You can serve it in the morning with breakfast aloo paratha, plain paratha or roti, with lunch or dinner.
You can put parathas with mango pickles in the children's tiffin box.
Suggestions
The best ceramic jar or glass jar is good for pickles.
Always use a dry and clean spoon to remove the mango pickle.
Use more oil, pickle is completely immersed in oil. It will last for many days.
Stirring the jar of pickle in the middle.
Main ingredients
Raw  Mango,  Mustard oil, Salt.
Tags
Mango pickle, aam ka achar, Traditional food, Punjabi recipe, Achar
Read also:
How to make Spring roll. How to make moong dal mangode.  Chakli recipe Gujrati snacks. North Indian famous Dal Fara recipe.
For pin: