Til ladoo (Til ke laddu)
How to make Til ladoo  | Til ke laddu | til gud ladoo | tilgul. Laddus, gajak, and chikki made of sesame seeds (til) and jaggery are useful dishes during cold days. It holds a special place in festivals like Makar Sankranti, Lohri, and Pongal in January. These traditional sweets prepared from sesame provide the necessary heat and energy in the body. It is very easy to make sesame jaggery laddoos (Tilgul Ladoo), white or black sesame seeds are made with jaggery in it. Some people prepare it by grinding sesame seeds and adding a little dry ginger powder.
Makar Sankranti is celebrated all over India in various names like North India, Central India, Lohri of Punjab, and Pongal in Southern India. People of all ages like til jaggery laddus and gajak, it is also full of health properties.
Preparation time                              05minutes
Cooking time                                     20 minutes
Total time                                            25 minutes
Serve                                                    15-18 piece
Difficulty level                                   Easy
Course                                                  Dessert
Diet                                                        Vegetarian
Cuisine                                                 Indian (Maharashtrian / South Indian)
Ingredients for Til ladoo
Sesame seeds/ Til (white)            200grams
Jaggery                                                 200grams
Pure ghee                                           04 tablespoons (to grease the palm)
Dry ginger powder                          1/2tsp (optional)
How to make Til ladoo (Til Ke Laddu)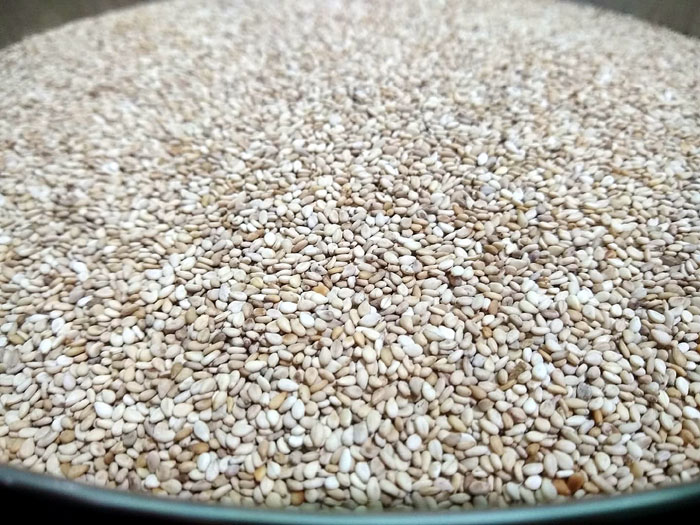 Clean the sesame seeds and wash them thoroughly with water and dry them in the open air.
Heat a little ghee/oil in a heavy bottom pan, keep the flame medium. Fry the sesame seeds till they turn light brown. (When the sesame is fried, its seeds crackle)
Turn off the heat at this time, otherwise; the seeds will burn and the taste of the ladoos will be spoiled.
Now take out the roasted sesame seeds and grind them coarsely in the mixer, do not grind them very smooth.
Separate the crushed roasted sesame seeds in a bowl.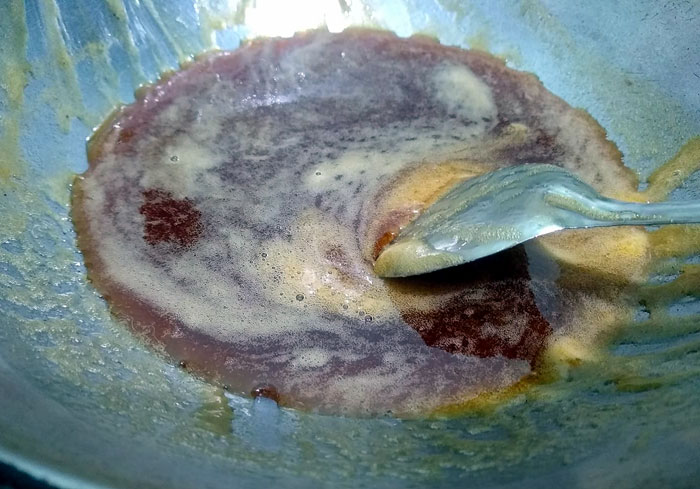 Put 1 teaspoon of ghee in a deep pan, and heat it. Break the jaggery into small pieces and put it in the pan, this time reduce the flame.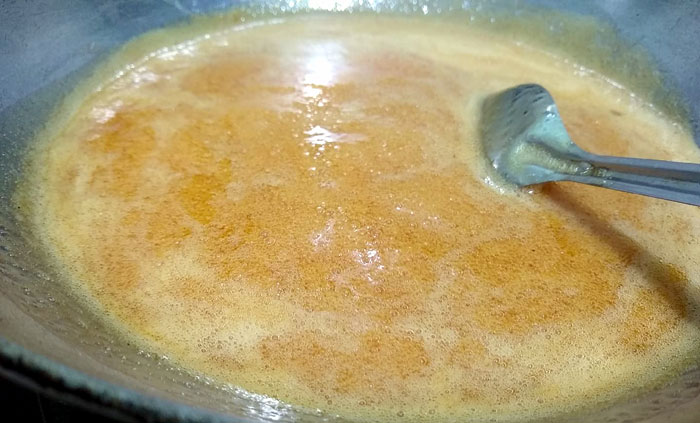 Pour the crushed sesame seeds and 1/2tsp  dry ginger powder into the pan and stir continuously. Allow the sesame jaggery mixture to thicken, this will make the laddus better.
Let the mixture remain slightly warm, after cooling it will be difficult to make laddus.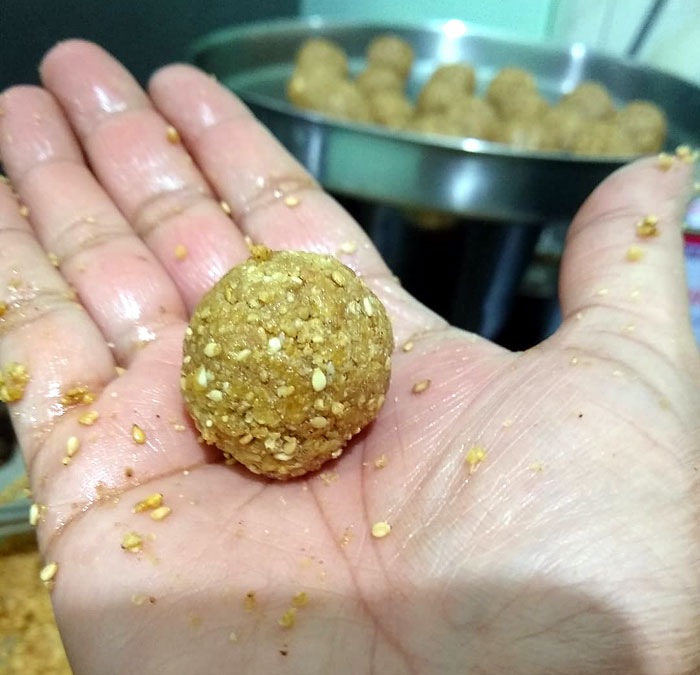 Apply a small piece of the mixture with ghee in the hands and smooth the mixture to make round shaped laddus. Make laddus from all the mixture.
Now your sesame laddus are ready and you can serve it immediately.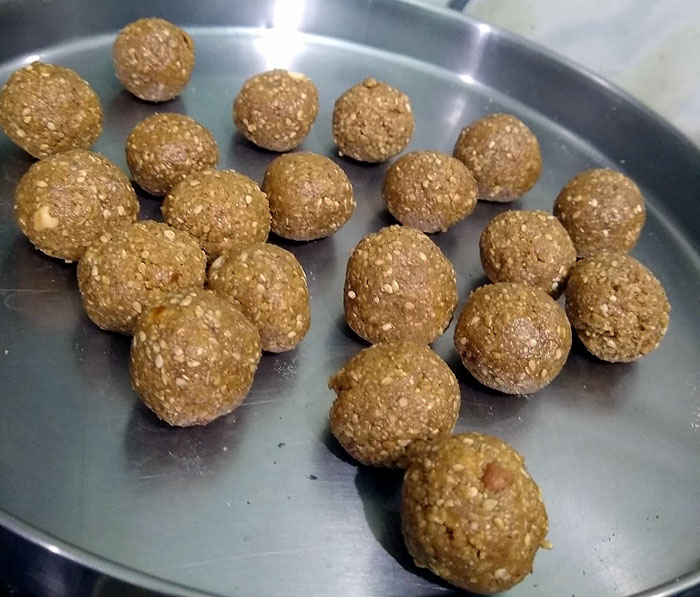 Allow the prepared sesame laddus (Til ke laddu) to dry in the open air, and they get hard in a while. Keep it in an

airtight

container, these laddus do not spoil for 1 month.
Suggestion
Add 1/2 cup sesame seeds to make the ladoos even more delicious and attractive. After ladoos are ready, wrap sesame seeds on top of it.
Do not let the laddu mixture cool completely, after cooling the mixture becomes stiff and Tilgul ladoos will not be formed.
You can make til gud ladoo even without ginger powder.
Main ingredients
Sesame seeds,  Jaggery, pure ghee, dry ginger powder.
Keywords
Til ladoo , Tilgul Ladoo , Tilkut, tilgul, Makar Sankranti, Sesame Seed Ladoo, til gud ladoo, Pongal recipe,  traditional sweets, Til Ke Laddu.
Read also
How to make Suji ka halwa.  Badam halwa recipe step by step. How to make healthy ladoo.
For pin: